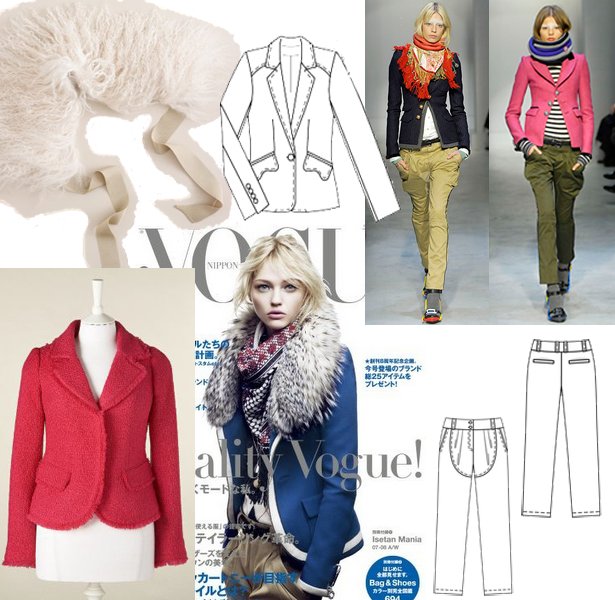 ShareThis
I keep no secrets about my love for Nicolas Ghesquiere. Nearly every collection he has turned out for Balenciaga since he stepped in as the house's designer in 1997 has ended up on my favorites list. While I have an appreciation for what many designers across the board do, there is something about Ghesquiere's designs that speak right to my aesthetic, no matter how all over the map that might be.
While I have many "favorite" collections, the one that I continually draw the most inspiration from is the collection Ghesquiere did for Balenciaga's Fall 2007 season. It was a multicultural, street influenced mix that pulled everything from folk embroidery, and Balinese patterns, to traditional men's tailoring and bouclé tweeds (a la Chanel) into a cohesive and extremely clever aesthetic that I still find permeating my wardrobe choices.
The staples of the collection are simple: a well made blazer, loose jodhpur or boyfriend style pants and cool ethnic print scarves. These three pieces are super easy to attain with our Boyfriend Trousers and Jorinde Jacket. Simply add a funky scarf or fur (faux or real, it's up to you) stole and you're done!
What designer collection inspires your wardrobe or project choices the most?