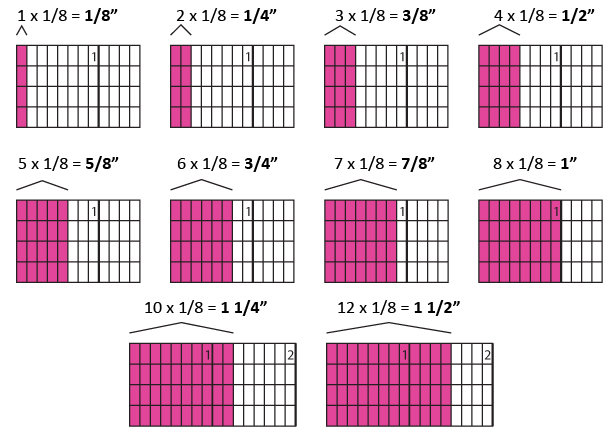 ShareThis
Reading a ruler can be difficult, especially when reading a ruler in inches! But we all know that in sewing and pattern making reading a ruler is crucial especially when adding on those seam allowances and making pattern alterations. Check out this handy diagram on all the ruler marks as well as a how-to on easily adding measurement fractions!
Above you can see a digram on all the increments on an inches ruler. The sewing industry often uses inches so if you feel even a little bit uncomfortable reading one print out this guide and have it next to you when sewing and pattern drafting.
Once you know how to read a ruler in inches you may then say "how do you add fractions"? Often in pattern making you need to add measurements together and sometimes it is difficult to add and subtract those inch measurement fractions, I know at the beginning of fashion school I was very fuzzy and it took me a while to quickly be able to make those calculations.
Sewing is all about precision and so is math, so it is just as well that they go hand in hand! So I hope these guides help you out, and happy sewing!
Meg