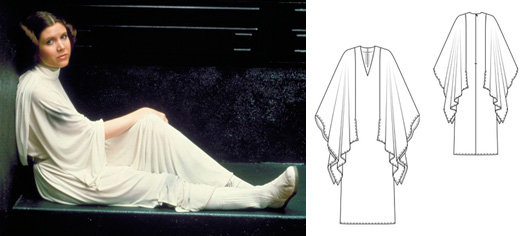 ShareThis
Halloween is about two weeks away (gasp!). Are you dressing up for this night of ghoulish delight? If you need a some inspiration for DIY costumes, you've come to the right place!
Old Spice Guy: Jochen pants in white fabric, bare chest, preppy sweater, and horse. We recommend this costume for warm weather climates only!
50's Poodle Skirt: Linda circle skirt with poodle dog appliques. Try it in the classic felt version or the satin version pictured here.
Sherlock Holmes: Lindsey cape, magnifying glass, pipe, mustache, and matching tweed cap.
Betty Draper: Madison dress, sleek up do, LOTS of eyeliner, and red lips.
Enid from Ghost World: Megan skort, little brother/son's t shirt, thick rimed glasses, and black wig.
Princess Leia: Long dress with bat sleeves, tall white boots, those famous hair buns!
Dorothy: Sabrina jumper dress, straw basket, pigtails, and don't forget your little doggy too!
Weezer: Andrew cardigan, osman tie, parted hair. All ingredients x 4.