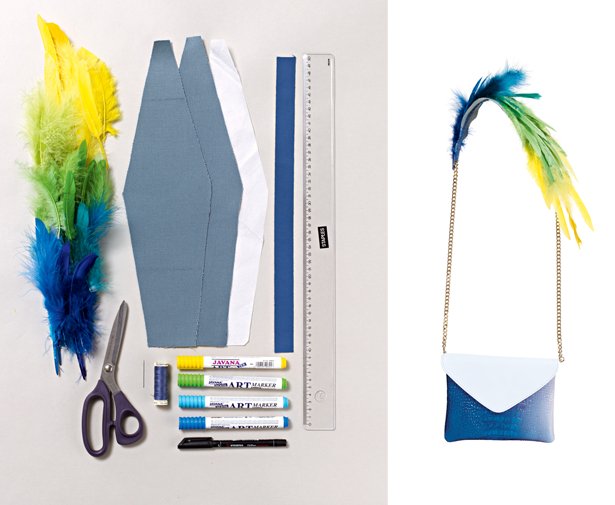 ShareThis
Adorn yourself with feather this season for a great party-time style! Follow this tutorial on how to turn your accessories into showpieces.
Here are some feathery looks seen on the runway from Basler (left) and Chanel (right).
Easily sew on colorful feathers following our tutorial to make a Friday night bag with detachable feather tunnel!
Leftover feathers? Want more feather fun? Try making these accessories as well.
Do you like the feather trend?
Happy DIYing!
Photos: Jan Schmiedel