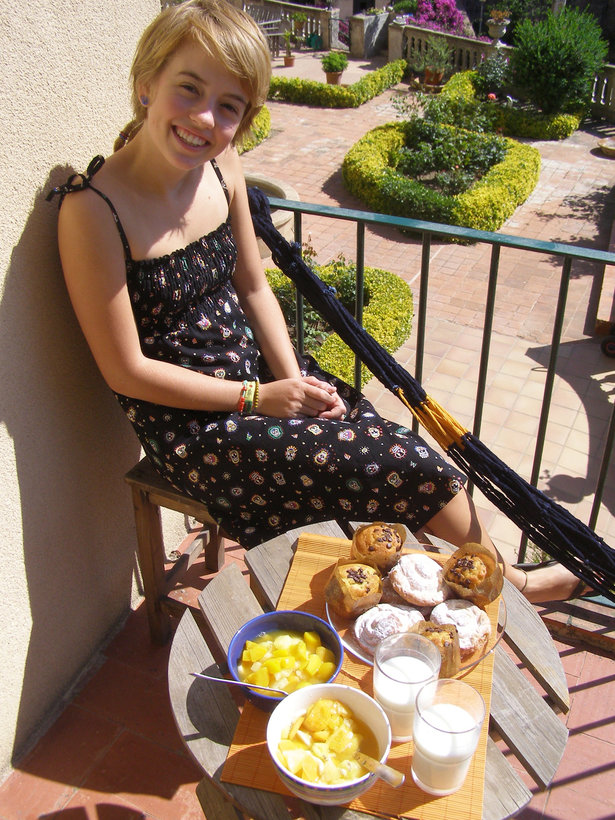 ShareThis
Where are you from and/or where do you live?
I'm from Denmark and right now I live in Copenhagen. But I've lived all my life with my parents in a farm in the middle of nowhere.
What was the 1st thing you made? How did you start sewing?
The first thing I made…that's a looong time ago. I think it must have been some knitted christmas present for my parents. I spent most of my childhood in my grandma's house where she tought me how to sew, knit and all that kind of stuff. In the Danish school you have lessons of sewing when you are about 10 years old. So that's when I learned how to sew on a sewing machine…though one day I sewed into my finger and that scared me from touching a sewing machine for some years :P
What role does sewing play in your life?
I love making things…I love to draw, to sew, to knit, to play the piano, to make bracelets…almost anything that I can make with my hands.
What is your favorite and what is your least favorite thing about sewing?
My favorite thing is to see my ideas take shape…at the same time that's what I hate the most. . . when I have these great ideas in my head of what I want do and then it just doesn't work.
If you could make something for anyone who would it be and what would you make?
Don't really know. . . I love to make things for people. It makes me really happy! It also makes me feel good when people ask me to make this and that for them. . .a lways nice when people like your work.
What are you looking for on our site? What do you think should be improved and what do you really like?
I look at other peoples creations, at the patterns and at the how tos. I like to get inspired and get feedback on my things. I never use patterns but it would be fun to try some day.
What is your motto?
No motto…and I don't want to make one up just to have one :P hehe!
If you want to learn more about Lifje, check out her awesome member profile