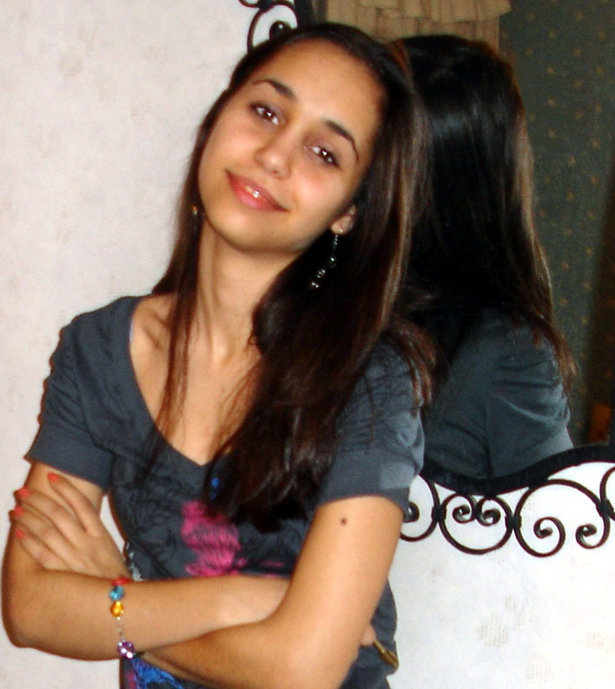 ShareThis
1. Where are you from and/or where do you live?
I'm from Buenos Aires, Argentina, I live in a suburb called Ituzaingó.
2. What was the 1st thing you made? How did you start sewing?
I've always made crafts and sewn, specially jewlery. But what I think it was a the real beginning of my sewing life was a denim skirt I made when I was 14 years old. It was all hand sewn and that made my mom feel sorry for me so she bought a sewing machine that waited for me upon my bed in a box with a big bow on it (and so I thought it was a tv set). So I learned by myself and by the time I went to the university I did the majority of my clothes.
3. What role does sewing play in your life?
Well, sewing it's my hobbie but I'm also trying to become it my job. So I guess I'm lucky I can enjoy and work at the same time. I'm a fashion designer and I teach at the University where I graduated from and I think a good designer should learn to sew in order to improve the designing process and be able to understand it better. I also make my own clothes and I have become the personal designer of all my friends! As an independent designer, sometimes you need to do all the process of a hole enterprise by yourself. So I'm on that stage, buying materials, designing, producing and selling!
4. What is your favorite and what is your least favorite thing about sewing?
One of my favourite things about sewing is patternmaking. Also that sense of happiness that a new garment brings to your closet and the fact that design is yours and you did it exactly as you wanted. What I dislike the most is the cutting the fabric part.. That together with those moments when you feel there's no help for the mess you've made!
5. If you could make something for anyone who would it be and what would you make?
Wow well, you always have that garment you love so much that you keep it no matter what and use it at every ocasion you get. So I guess that making a that kind of loving garment for a collegue that I admire would be fabulous. Let's say.. making a jacket that turns into THE jacket to Miss Stella McCartney (or someone like her) would be awsome! What better that the recognition of someone you admire?
6. What are you looking for on our site? What do you think should be improved and what do you really like?
Inspiration, patterns, especially those that are more versatile and challenging. I really liked it when you could see the "member's other creations" link and I think the discuss section does not show the best way all the different forums. But the rest is perfect! I really like when free patterns are posted, specially because prices are in dollars so I must multiply them by four. I also enjoy the learning section and I love watching all the different variations from the same pattern.
7. What is your motto?
patience!
Lala86 has fun and awesome creations. She has been all over the site and discussions for a while now and we are so glad to have her! See her top ten here and find out more about her: check out her blog and her Facebook group