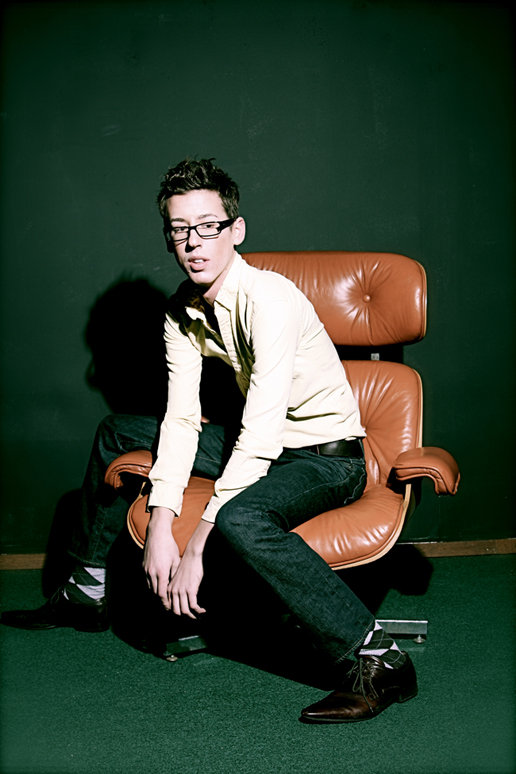 ShareThis
1. Where are you from and/or where do you live?
Comstock Park, Michigan, USA. Been here all 22 years of my life
2. What was the 1st thing you made? How did you start sewing?
hmm well I think the first thing that i ever made was at school… I think I was ten? we had to make a quilt square that described us….. mine said I love gum. Haha kinda funny now because I hate gum, Oh and I think I sewed it to my pants when I was working on it. Other then that the first "garment" that I made was my blue cardigan thats on the site.
3. What role does sewing play in your life?
Sewing for me is something fun and creative to do. If i'm honest the real reason I started sewing clothes was because paying for school was suckin up all my money soooo my wardrobe was starting to suffer haha… and it doesn't help that i'm drawn to pricey things. Im going for fashion design so its applicable anyway
4. What is your favorite and what is your least favorite thing about sewing?
I love thinking up a sweet Idea for something… 90% of the time its a cardigan…but i love that and then I love putting the finished piece on…My least favorite part… haha this is funny, I really hate the whole in between part. You know when your not done and your just sewing… any project that takes a lot of work ahead of time… I get sick of …. pants ugh! I really wanna make em… but pockets and stuff…. lotta work
5. If you could make something for anyone who would it be and what would you make?
oh now this is hard!…. maybe Lady Gaga? (she's a singer, she fabulous google her)

but she has really sweet stuff anyway so i'm not sure if I could compare….. Nope never mind mark ronson for sure (also sweet, google him) we kinda have the same style… totally make him a cardigan
6. What are you looking for on our site? What do you think should be improved and what do you really like?
I look for encouragement haha and feedback always great to hear from people… also inspiration… I could look through the creations page for days… and change something… please BurdaStyle's perfect
7. What is your motto?
The poorer I am the more I sew


oh and …peace love and "________" *insert applicable word
Dpiddy came on the BurdaStyle scene recently, but has taken it by storm! His cardigans are fabulous and it's so great to see how he challenges himself by using new techniques and styles. Keep up the great work! Check out his top ten slideshow!