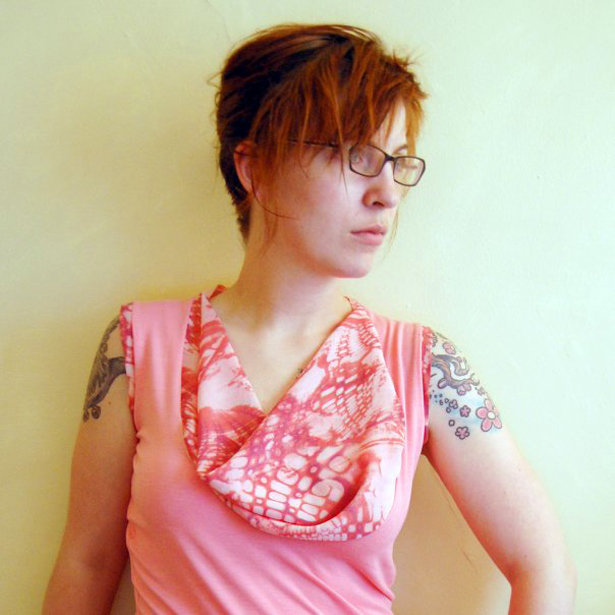 ShareThis
1. Where are you from and/or where do you live?
I currently live in Montreal, Quebec. I moved here four years ago from Halifax. Montreal has a fairly large and active garment district, and it's one of the reasons why I moved here.
2. What was the 1st thing you made? How did you start sewing?
I've been sewing since I was a kid, and used to help my mom with her projects. The first thing I sewed on my own were a pair of elastic waist shorts with cats all over them.
3. What role does sewing play in your life?
Right now I'm working on getting my fashion line off the ground, and so sewing is something I'm doing every day.
4. What is your favorite and what is your least favorite thing about sewing?
I love hand work, and hand finishing. I love being able to just sit down and spend hours making something perfect.
I don't like when a project I thought was going to take a couple hours ends up taking a couple days either because I keep screwing it up, or I forgot about how complicated it was
5. If you could make something for anyone who would it be and what would you make?
A really awesome suit for Mrs Obama.
6. What are you looking for on our site? What do you think should be improved and what do you really like?
I'm looking for some sort of community of like minded people, and a sneak peak into the work rooms of talented people all over the world. I think the search function could probably be improved, and when I click on someones profile I want to see their projects, not their activity feed.
7. What is your motto?
Ready to Go.
Apiary has incredible creations including her awesome hex leggings check them all out, visit her store and take a look at her top ten