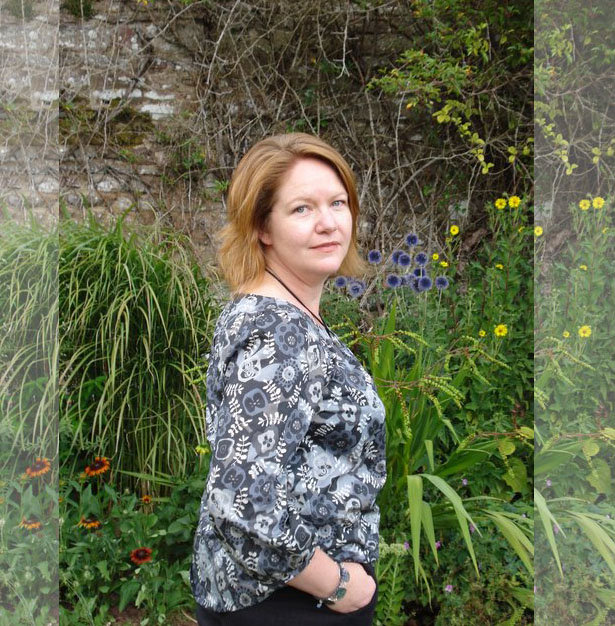 ShareThis
Where are you from and where do you live now?
I was born and brought up in South Africa, but now live in the UK with my husband and two teenage daughters. I live in a small market town called Shipston-on-Stour in South Warwickshire near Stratford-upon-Avon. It's a great little town with a fabulous old fashioned identity, but unfortunately no fabric shop. Currently I work for myself and my girls! I used to teach fashion part-time in adult education, but with the funding being as it is for adult education at the moment, I get to sew at home all day, everyday!
How did you start sewing?
I started sewing as a child in primary school. I used to use the off-cuts from things my mum was making and I made things for my Sindy dolls (like a Barbie but better proportioned!). That was when I decided I liked making patterns, the construction side of things was really interesting. I didn't make clothes for myself until I left home and went to University to study. An impoverished Architecture student has only money for art supplies, not clothes, so I asked my mum to show me how. Boy was she pleased to se me finally interested!! I haven't stopped sewing since, I love it!
When we moved to the UK I took sewing more seriously and joined a City & Guilds fashion course. I have done a fair few now, and decided to teach, to pass on the skill of sewing and pattern cutting! I have taught for 6 years, and I love the enthusiasm of the students, their creativity is really infectious.
Try to describe your personal style in 5 words or less!
I like structured, tailored, simple pieces. Jill Sander is my favourite.
Where do you go to get inspired?
My children inspire me. They have their own personal styles, what you make for the one just doesn't work on the other. I love making them clothes, and the reaction they get from their friends is pretty cool too! For outside inspiration I cannot sing the praises of "Pinterest" enough. That site is so cool.

Images from Anne's Pinterest
What time of year do you find yourself most creative?
I don't have any time that is more creative than any other. I love sewing and making things. I just need to get a new magazine, or rifle through my massive stash of fabrics for something to shout, "MAKE ME!!" Then again, if the kids want something that usually works wonders!
What's your sewing experience like?
I always have music on. My iPod works fulltime, and if I need a different mix on what I have, I listen to Kerrang Radio on the internet. I cannot work in silence. I sew in the spare room in the loft. My sewing table sits under the north facing dormer window, so I have lots of natural light, and plenty of ventilation in the summer! I love seeing the day passing through the window. All my necessary items surround me, I have boxes for ribbons and zips etc, not to mention boxes of Burda magazines going back to about 1993!! I also have a huge amount of fabric that I have collected, and continue to collect. The cupboards in the room are for me, one has the fabric, the other has the magazines!
I prefer to sew in the morning, so housework and other more mundane things tend to be rushed later in the day before everyone returns home! I don't like starting something if I only have an hour or two at the sewing machine. However, as long as I don't need to stop for anything, or anyone, I can happily sew all day. The only thing I don't do is sewing dark colours at night, even with the daylight lamp. It just doesn't work.
How long have you been a member of BurdaStyle?
I joined BurdaStyle in 2008, primarily to see if it would be a good resource for my students. I have directed a fair few here over the years, but I never really used it for myself until last year. The responses from the other members have been great.
What is the most frustrating thing about sewing for you? What is the most rewarding?
The most frustrating thing about sewing is having to stop. Interruptions for the school run, making lunch or dinner, doing housework…. My dream holiday is the family going off somewhere for a week or two and someone coming in to do all the run of the mill things for me!! Then I can just focus on sewing! Oh boy, I sound deranged!
The most rewarding thing is the reaction the girls get from their friends and other people to their clothes. And I love it when they come home from school and see new things in their wardrobes. They love clothes!