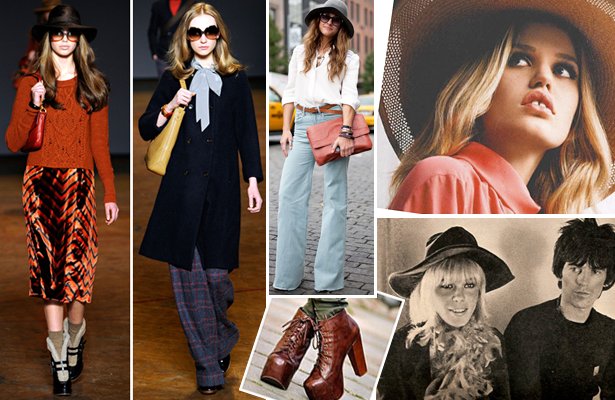 ShareThis
I've always had a bit of a love affair with the 70's. Led Zeppelin, flared jeans, platform shoes – as a matter of fact I am a) listening to Led Zeppelin and b) wearing both flared jeans and ridiculously (ie: dangerously) high platform boots as I write this piece, and it doesn't seem that I'm the only one who's smitten. American designers including Marc Jacobs and Tory Burch expressed their love for the decade in recent Fall 2011 runway shows and as an avid 70's enthusiast I couldn't be more excited.
The most obvious advantage of making your own garments is that you can create pieces which fit you perfectly, however an added bonus is that when you see something on the runways or in a magazine you don't have to wait months for it to end up in store, you can make it now! See some of my favorite 70's influenced runway trends from the recent NYFW shows and BurdaStyle patterns perfect for getting the look so you can rock the trend before everyone else.
Although the 70's influence started trickling in on the Spring 2011 runways, it had more of a decadent disco feel that the looks for Fall. Lush velvet suits, calf-length dresses and skirts, tie-neck blouses – this time designers were digging around Anita Pallenberg's closet, not the dance floor at Studio 54. Check out runway looks from Tory Burch, Tommy Hilfiger, Marc Jacobs and Chris Benz for inspiration and some of our great new (and archive) patterns that will help you get the look now!
Tory Burch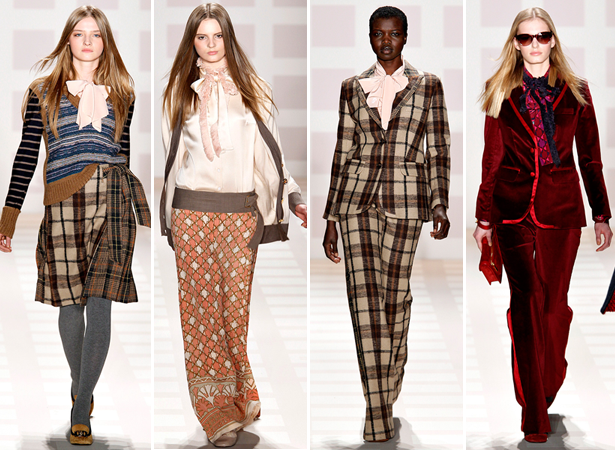 Chris Benz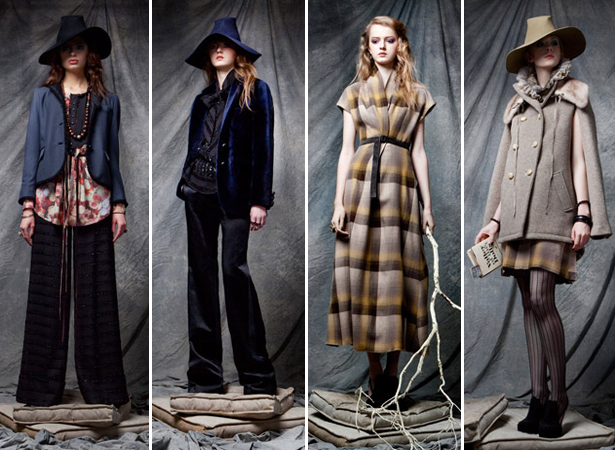 Marc by Marc Jacobs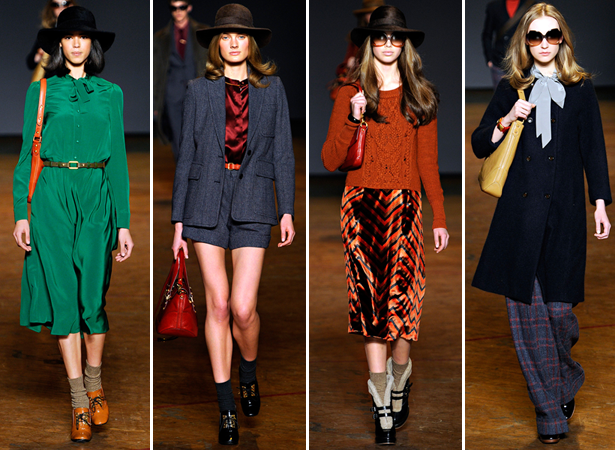 Tommy Hilfiger
Make the Look – Those 70's Essentials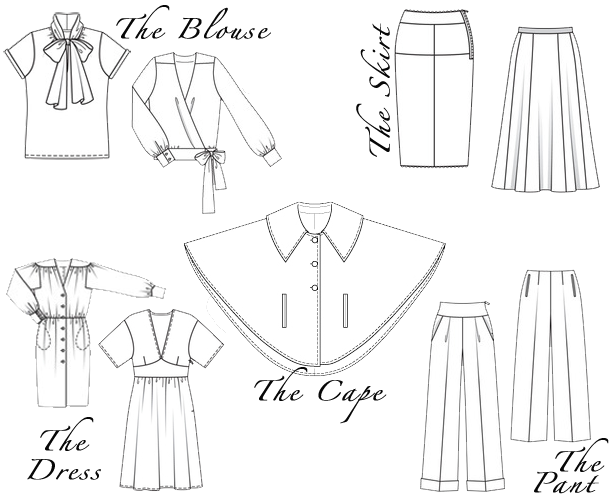 Get the Patterns:
The Blouse – Tie Front Blouse, Wrap Blouse
The Skirts – Pencil Skirt, A-Line Skirt
The Pants – High Waist Trouser, Wide Leg Trouser
The Dress – Long Sleeve Dress, Kimono Dress
The Cape – Lindsey Cape
Additional patterns not pictured: burda style magazine Cape, Cropped Velvet Jacket, Lambskin Vest, Jumpsuit.
Top it Off With…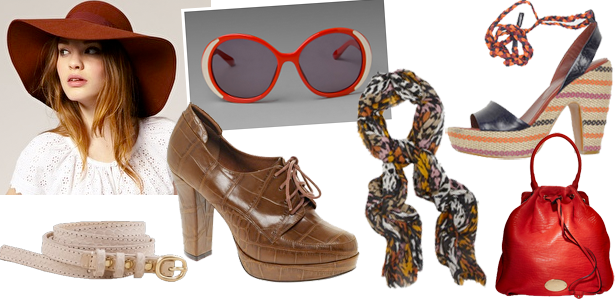 From left: hat and shoes from ASOS, belt from J. Crew, sunglasses from House of Harlow, scarf from Diane Von Furstenberg, bag from Mulberry, sandals from Marc by Marc Jacobs.
Does the classic 70's aesthetic speak to you? What decade would you like to see revived on the runway?