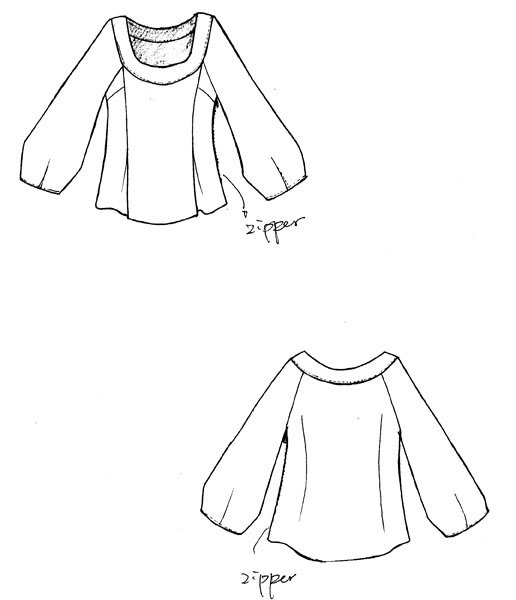 ShareThis
Check out this long sleeve blouse for the Holidays. Another treat coming up this fall.
The neckline trim is just calling for a fabric treatment, be it sequins, embroidery or something else. Do you have any ideas? Any techniques you want to know about?
You can even upload images in your home profile and link to it in your comment to illustrate your ideas!