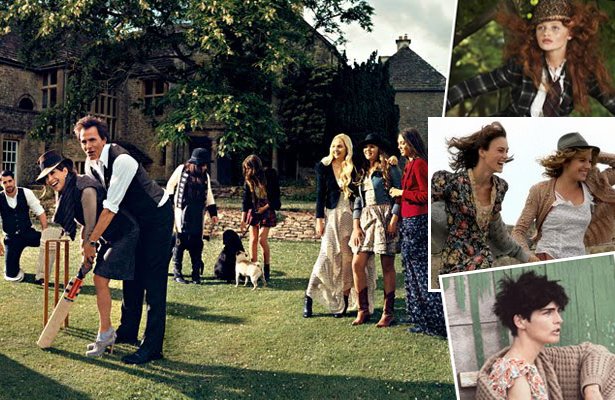 ShareThis
Ahhh the windswept romance of the English countryside.
I am indeed a sucker for English heritage style – nubby tweeds, heavy plaided wools, thick knitted socks and a pair of rubber wellies, maybe a couple of Welsh corgis in the yard. For centuries these classic pieces have been standbys of the traditional English wardrobe and inspiration for many a born-and-bred Brit designer (ie: Alexander McQueen, Vivienne Westwood, Luella Bartley, John Galliano et al). Despite their occasional presence on the runway, these staples are anything but trends, burned into the consciousness of the English people and adopted by those wishing to mimic the lush yet simple lifestyle they often connote.
I love the balance of feminine and masculine, often characterized by girlish dresses or skirts matched with chunky knits and jackets in heavy, masculine fabrics. Boyish trousers, suit vests, thick-knit cardigans and woolen skirts – all done with a sort of devil-may-care flippancy that says you're just as ready for tea in the parlor as you are for a hunt on the moors.


Editorials from Vogue and Marie Claire magazines.
Patterns: Ruffle Sleeve Dress and Cropped Trousers.

Editorials from Vogue and Marie Claire magazines.
Patterns: Linda Skirt and Wide Lapel Cropped Jacket.

Harris Tweeds and an editorial from Marie Claire magazine.
Patterns: The Franzi and Louisa vests.

Heritage bike riders, the future Princess Catherine – Kate Middleton.
Patterns (top to bottom): Double Breasted Jacket, the Eva Jacket, and the Steffi Jacket.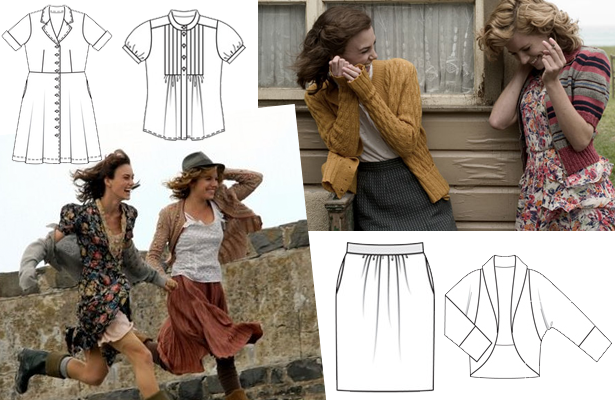 Film stills of Kiera Knightly and Sienna Miller in "The Edge of Love".
Patterns: Button Down Dress, Tuxedo Blouse, Wool Skirt, and Esther Cardigan.
Photos courtesy of Vogue, Marie Claire, Harris Tweeds, and IMDB.