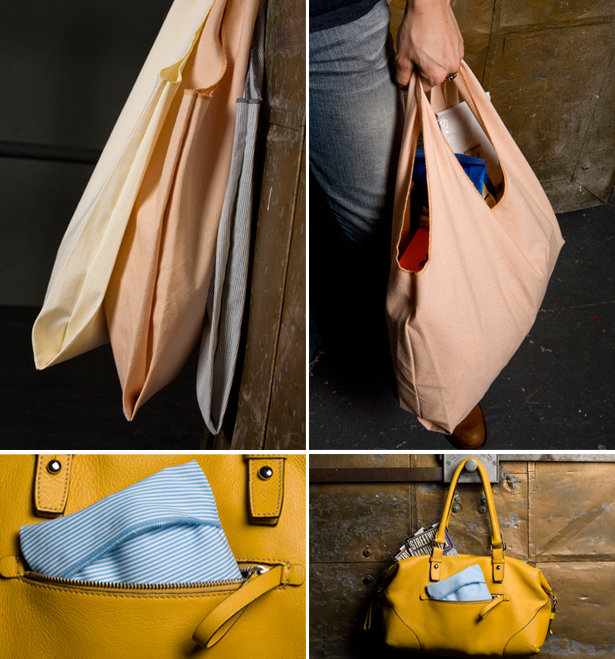 ShareThis
The weather is getting warmer (finally), and that means more time spent outside wandering. I know I do more shopping in the spring and summer time, including going to the local markets, garage sales, and street vendors. What really comes in handy when I decide to pick something up is a reusable bag in my purse! Our Charlie reusable bag is an awesome sewing pattern to make for yourself and also helps the environment and keep down your fabric scrap pile. Check out how easy it is to sew!
To make this bag all you need is 3/4 yd of fabric and your good to go. You don't even need to add seam allowances… 5/8" seam allowance is included in the pattern! What I like most about this pattern is the integrated sewn pouch that it can fold into, so that it is easier to carry around in your purse without too much extra bulk.
Step 1- Assemble pattern.
Step 2- Separate pattern pieces. Cut bag pattern down "CUT ON FOLD" line. Lay on (folded, when needed) fabric, pin, and cut.
Step 3- You should have two bag pieces which have been cut on the fold, and one smaller piece for the bag's pouch.
Step 4- Overlock all edges. Do not trim any off of the straight edges. On the handles' curved edges, trim off the 5/8'' seam allowance.
Step 5- Sew the pouch. Fold at notches; the shortest flap goes in the center, the longest on the top. Stitch the sides
Step 6- Sew the tops of the handles together. These are flat felled seams (see how-to here).
Step 7- Sew side seams, wrong side together. On one seam, place the pouch according to the notches. The pouch's
opening should face toward bag's center, away from the seam allowance.
Step 8- Fold outer bottom corners in at notches, then sew bag bottom.
There you have it! When I first started sewing, a bag was my first project and I still have and use it today. Try it out yourself.
Happy Sewing!
Meg