ShareThis
The holiday season is quickly approaching and there's one thing I truly love to do this time of year— pour a glass of mulled red wine, turn on some Nina Simone + create some hand-made gifts for my loved ones. Read on for some fresh ideas and inspiration…
Are you planning to create any sewn projects for your loved ones? Let us know your ideas— and here are ours:




For Him: The Andrew cardigan is a wonderful gift for men— try cutting it out from a beautifully colored wool or an Aztec print. Have fun with contrasting buttons and lining. A girl would love this too! If your man prefers boxers over briefs, try sewing some men's boxers in a festive or humorous print— you'll have an inside joke to share. Our Osman tie pattern is the perfect template to use your scraps + turn them into something beautiful.




For Those Who Need to Relax: If you're a sewing novice this project is for you. I don't know anyone who doesn't relish a bit of extra warmth in the colder months, so a heatable pillow filled with rice or wheat with lavender is quite a practical gift. You can personalize it by dictating the fabric utilized or screen-printing a message on it— just make sure you use 100% natural materials that are microwave-safe. Check out this awesome tutorial for a hand-made lavender eye pillow.




For The One Who Has Everything: One thing you can do for Mom or your sister (or that person whom has everything) is make a pair of unexpectedly cool oven mitts. Another idea is to make an eyemask— make sure to fill it with lavender for ultra-relaxation. Another unisex accessory is a wallet.




For Her: Skirts are simple to make and extremely versatile. Try our 2-tiered skirt project from our book with lace and metallic fabric for a girl who loves to dress up. For a holiday look for a woman you adore (or yourself) try this adorable pleated skirt in a bright, festive color. Making a skirt with bow in a gold or silver metallic fabric would be gorgeous for New Years Eve.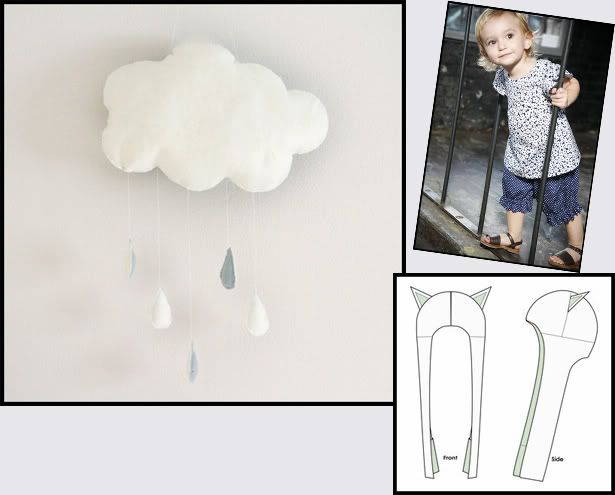 For Children: You can skip trying to sew little garments and try this charming mobile of a cloud with raindrops instead. It's great for boys or girls. Our sweet set of blouse + bloomers is great for a little girl, and for your wild thing, try the wolf hat in a faux fur.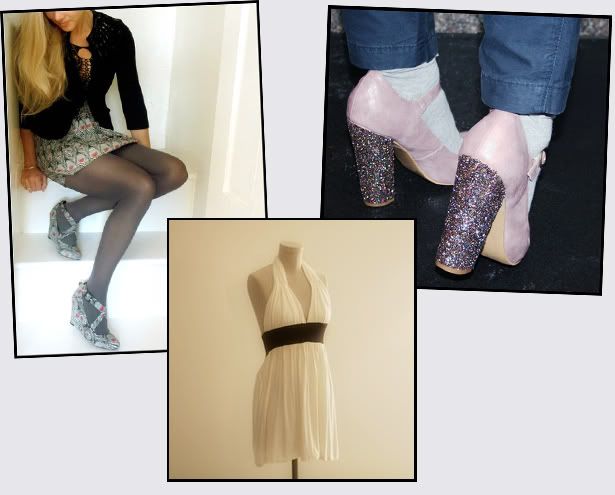 For You: Now don't forget about yourself now. How about making a pair of fabric covered shoes to match your favorite handmade frock? Or perhaps you'd like to add a lil glitter to your step? Or party down in a Marilyn Monroe-inspired jersey dress .