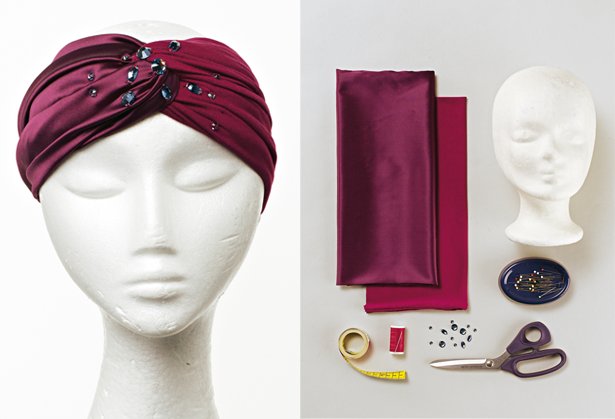 ShareThis
Don't forget about your head when you accessorize! Headwraps are the latest trend, and make any outfit that much more special. Follow our tutorial to see how you can turn your scarps of fabric into a cool headwrap.
Designers such as Marc Jacobs (left) and Luca Luca (right) are showing headwraps on the runway.
All you need are these basic materials !
To make this lovely headwrap.
Follow this tutorial for all the steps.
Here are some other headwrap ideas
Are you a fan of the headwrap?
Photos: Jan Schmiedel