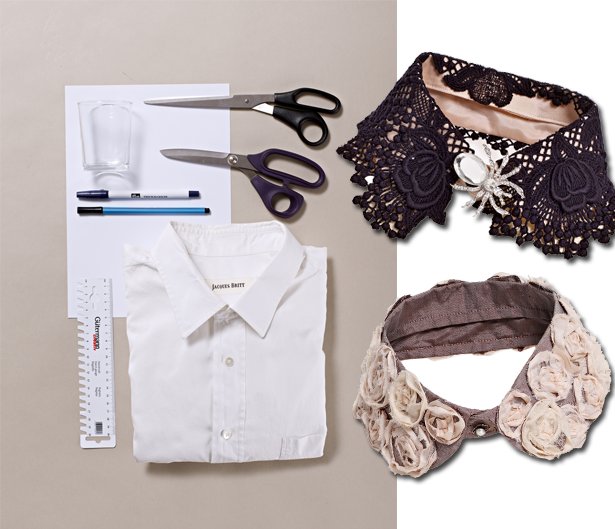 ShareThis
This unique DIY allows you to make a detachable collar pattern out of an old shirt collar! A detachable collar makes any outfit look awesome, edgy, and super stylish. Try it today, and follow our tutorial.
Antonio Marras (left) and Bora Aksu (right) put colourful collars on display.
Tory Burch shows a lovely crocheted collar that is perfect for this time of year!
By following our tutorial, you'll learn how to take an old shirt and use the collar to make a pattern that you can use to make multiple collars!
There are so many possibilities! Here we show you how to make lovely collars with black lace, crocheted edge, and even a double collar!
Happy DIYing!
Photos: Jan Schmiedel