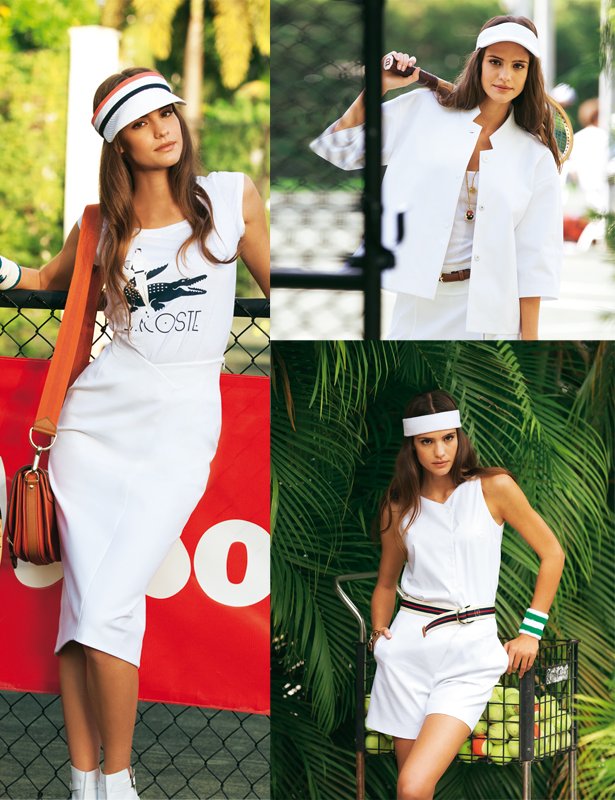 ShareThis
This week we are sharing this sporty pattern collection from the May edition of burda style magazine. Courtside Casual takes inspiration from the tennis-look and transforms them into ready-to-wear fashions that are clean, crisp, and simple.
Here we have eight new patterns that will make you want to hit the tennis courts! These sporty designs are perfect for your everyday activities and so comfortable to wear. Make a pair of tennis shorts, or a structured dress. Whatever your style, this elegant yet sporty collection offers an array of patterns that will meet your needs on or off the court.

The easy to make Sunburst Skirt has a flowy silhouette and fancy pleating. It is paired with an edgy Structured Blouse that is perfectly chic for summertime.
This Coat Dress can double as a summer coat and we love all the details! From its wide belt, back vents and over-sized pockets, this dress is a great summer style to wear.
We love this whole outfit from the cool tank to the sporty shorts! This Single Button Top is a classic tank what a chic front detail and we think it's perfectly paired with this pair of Button Front Shorts with similar front styling. This comfy combination makes a perfect outfit for all your summer activities.
This Wraparound Skirt style is an elegant summer skirt, and we love it's high waistline. This hip-hugging skirt is an office appropriate style that can easily transition to nighttime wear.
Here we have a simple yet classic Boxy Jacket . We think this jacket is chic and practical with it's clean lines and crisp nature. It makes a great summer jacket that can be worn over a multitude of outfits.
The loose fitting V-neck Tunic is a comfy style with simple details and would make a great background to your statement jewelry. We think this would make a great beach cover-up as well!
Try making one or all of these sporty chic patterns for summer. We love all the clean and crisp designs and their cutting edge style. So whether you are a tennis pro or average joe, these patterns make great additions to your summer wardrobe.
Happy sewing!