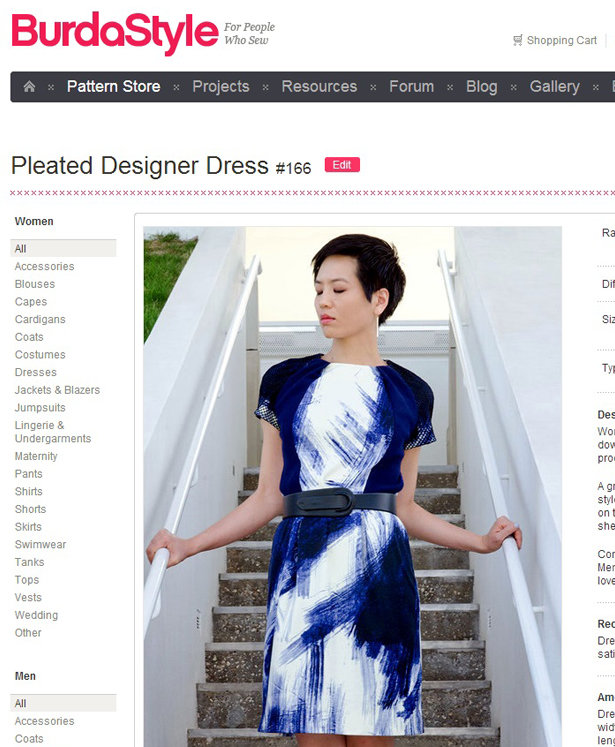 ShareThis
After 10 great entries, we have our winner! Congrats to Skufish.
The results are in, and Skufish is the winner of our first Member Model Challenge featuring the Pleated Designer Dress. Her design is now the face of this sophisticated dress. See more photos and get this beautiful pattern for yourself here, or check out her project page to see how she got this look with three different fabrics.
The Pleated Designer Dress is seamed at the natural waist with angular pleats on the skirt and bodice. Skufish used a printed polyester ponte di roma with cotton pique knit side bodice panels and a sleeve overlay of black athletic mesh. She also topstitched the curved shoulder seams for more structure.
It wasn't easy picking our favorites for the Member Model Challenge vote, and the final round was a close race. We had over 1200 votes on the top 3!
See all ten entries in the Member Model Challenge gallery. You can see how versatile this pattern is… make a fun print the focus like KIMAIS, try some colorblocking like Ronnielee, or let the design shine in solid silk like Cocobella79.
Thank you all for voting and making this contest a success. We hope to see even more entries in our next Member Model Challenge!