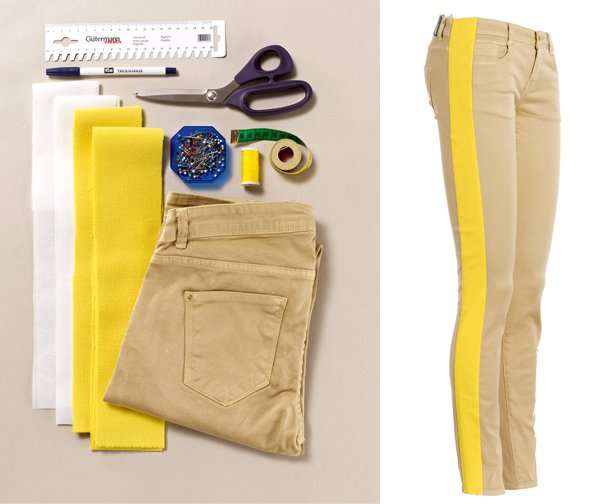 ShareThis
Neon pink, bright green, sunshine yellow – jazzy fabric inserts on simple basics make for a really trendy look! Follow this tutorial to see how to add a pop of color to your garments.
Akris (left) and Hussen Chalayan (right) add pops of yellow and green in their collections.
We love this Balenciaga coat with neon pink!
This tutorial will show you how to widen your favorite trousers and sew in bright strips of fabric.
Don't stop at just the trousers! The graphic, angled, pink insert immediately makes this sexy dress an eye-catcher. And green pocket flaps and sleeves make this otherwise boring blazer rock!
Happy DIYing!
Photos: Jan Schmiedel