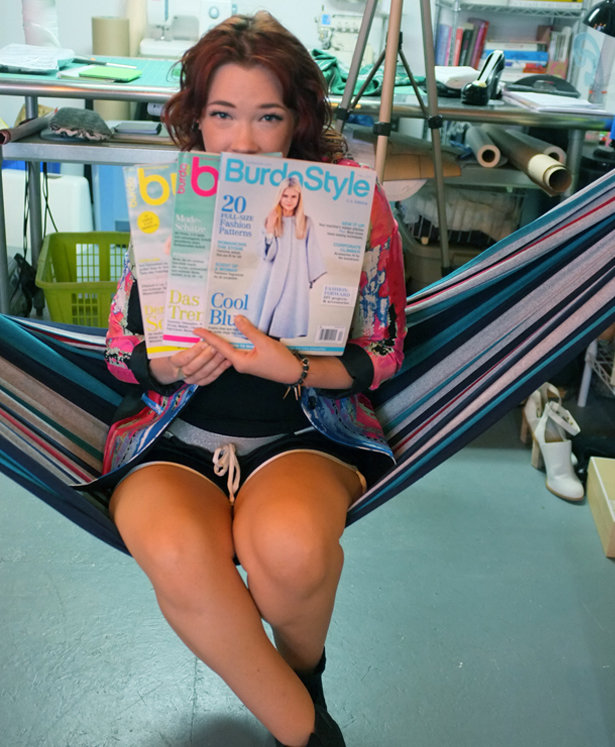 ShareThis
We're wishing BurdaStyle U.S. magazine a very happy first birthday! Show us how the magazine inspires you, and you could win a social spotlight or a full year subscription.
We just launched the fourth issue of BurdaStyle U.S. magazine. The fall issue is packed with everything you'd expect from a September issue… 20 full size pattern inserts, plus extra fashion editorial inspiration, sewing DIYs, beauty tips, and more. And it's our birthday!
1. Show us where you love BurdaStyle U.S. magazine! Tweet or Instagram your pictures to us with the hashtag #ImBurdaStyleUS. Your snapshot could appear in the magazine, a brand new Burda Facebook banner, or be retweeted to our 21k and counting Twitter followers!
2. Tell us what you love about BurdaStyle U.S. magazine, and you could win a year long print magazine subscription! We want to know your favorite feature. Is it the runway inspired DIY projects? Accessory picks and makeup advice? Or is it reading sewing tips from other Burda stitchers? Comment below with what you love in the magazine to win a full year of BurdaStyle U.S. If you already subscribe, this makes a great gift for a friend! This subscription is available to ALL BurdaStyle members, international included.

Ali, Burda's E-media Production Coordinator, takes a web seminar break in sunny Colorado.

Winter, Director of Online Product Development, doubles up at the BurdaStyle.com HQ.

BurdaStyle.com Community Manager Mandie reads the Fall issue in NYC.

Denise Wild, LoveSewing founder and Editor of BurdaStyle U.S., holds up her new copy.

Whitney, Burda's Marketing Manager, gets a stack hot off the presses.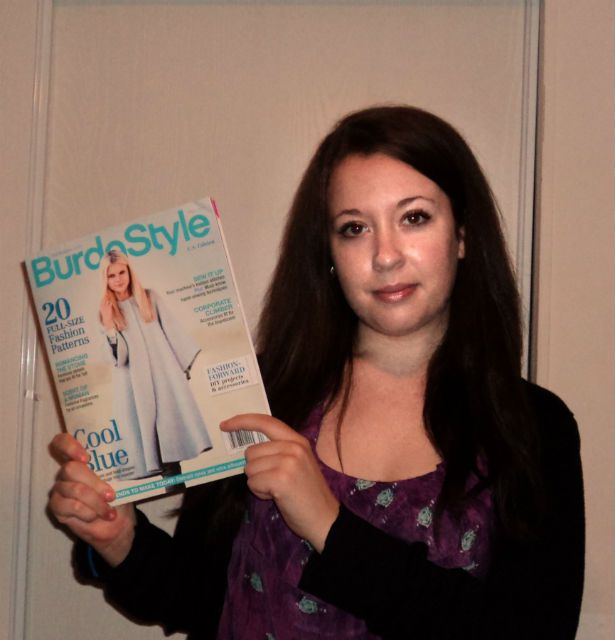 Alana, Assistant Editor at BurdaStyle US, shows off her copy of the new fall issue.
Get inspiration every season with BurdaStyle US! Missed an issue? You can find all of our back issues here.
Never miss an issue again, Subscribe Now!
Happy sewing, picture taking, and commenting!