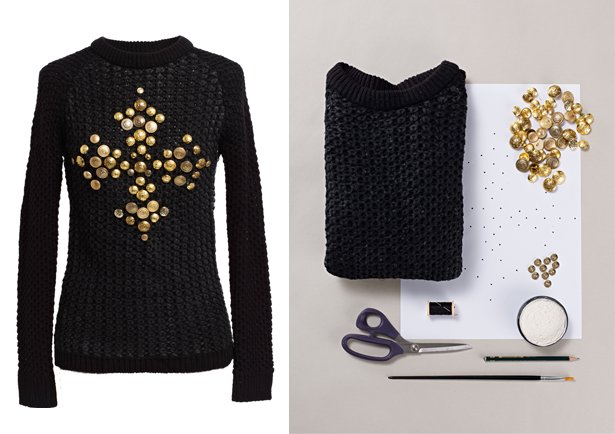 ShareThis
These Buttons don't fasten anything. Instead they add a sparkling highlight to any garment! Follow our Tutorial on how to add a decorative button embellishment to a plain pullover.
Gold buttons are spotted on the runway at Versace (left) and Kenzo (right). We love how the large gold buttons look on a contrasting background fabric like black. So dramatic!
Gather up these simple materials and follow our Tutorial.
Before – plain and black. After – fantastic! This process can be applied to various garments. We love it on the pullover and the rocker pants.
Try this DIY and happy sewing!