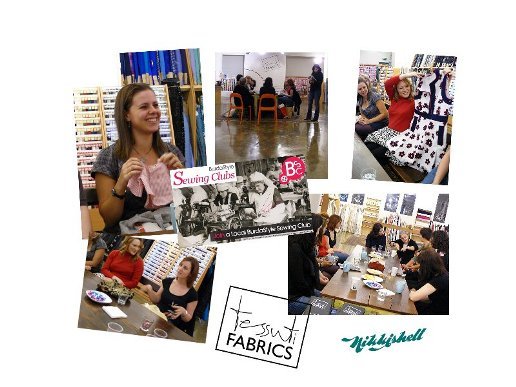 ShareThis
With 12 members and growing, the BSC of Melbourne, Australia is certainly a sewing super-group from Down Under!
Led by the talented and fabulous Nikkishell, this BSC is sure to have an inspiring and creative time at each meeting. For there next one, they plan to host a Sewing Swap, where members can bring in fabric, patterns or fun books to trade with each other. They are also going to dive into the world of fabrics and learn about different types, their histories and the type of fabrics that are best for specific garments. If that isn't enough, a fun quiz will be given at the end where members can compete for awesome prizes!
The next meeting will be held at July 23rd at 6:30 p.m., and will be hosted at Tessuti, one of Australia's best fabric stores! Participants are encouraged to bring completed projects to show everyone, a sewing machine (if available), and a desire to have lots of fun! For more information, check out their Ning page.
For comprehensive listing of all the current BSCs, check out our Directory. Interested in starting your own? Send us an e-mail at team[at]burdastyle[dot]com.
Have a great weekend!
- David
BSC Coordinator