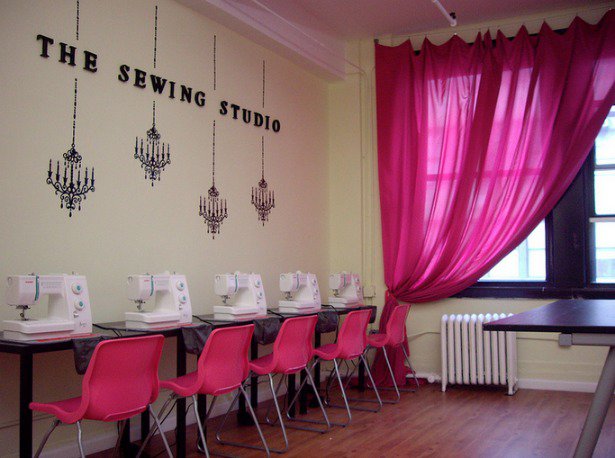 ShareThis
Calling all BurdaStyle sewers! Check out the BurdaStyle courses at The Sewing Studio in NYC, and become an expert on all things Burda!
In today's fast paced fashion world, sewing is an invaluable skill. It gives us the option to take the latest styles and make them our own. Sewing gives us the option to choose our own fabric, modify the fit, and add a personal touch- all the while keeping up with the trends. There's nothing quite like wearing your own creation!
At BurdaStyle, we are always following the latest fashions. We offer modern, current designs as well as classic and timeless styles. Even for experienced sewers, sometimes reading a pattern can prove to be a challenge. Determining the correct size, making modifications, marking notches, and figuring out seam can make preparation seem more overwhelming than the sewing itself. Wish you could read these patterns as well as you can sew? Check out our BurdaStyle pattern classes at The Sewing Studio in New York City!
We offer three courses, specifically tailored to BurdaStyle patterns: BurdaStyle 1, BurdaStyle 2, BurdaStyle 3. will learn everything you need to know about our patterns, and how to make the best garment possible. We'll demonstrate how to modify patterns for the perfect fit, how to master PDF patterns, add seam allowance, and how to follow the instructions and symbols. Once you've grasped the basics, you can get started on construction! Create stylish BurdaStyle garments in class, learning valuable techniques and skills along the way.
Registration is fast and easy online at www.LoveSewingNewYork.com, or simply click on the links above! Sign up and be on your way to becoming a BurdaStyle sewing extraordinaire!