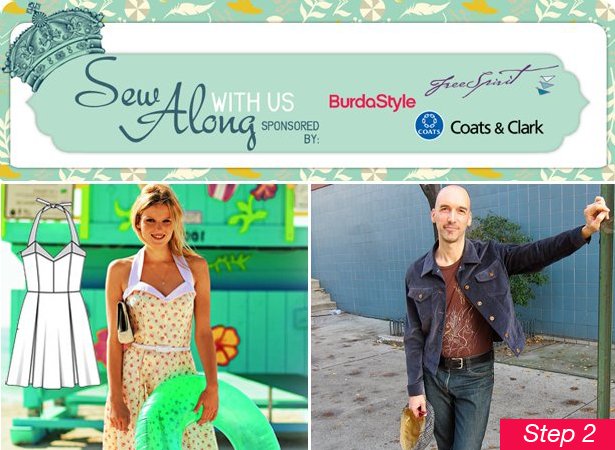 ShareThis
For the month of September we're hosting a Sew Along with our good friends at Coats & Clark, FreeSpirit Fabrics and Tula Pink. Each week we'll be posting steps for our Halter Dress Pattern courtesy of Peter Lappin! Click through for Peter's continued instructions for this sassy project and stay tuned for more steps and info throughout September!
Hello, BurdaStyle sew-alongers and welcome to my 2nd sew-along post for Burda Halter Dress #116!
NOTE: I have been told that the skirt for #116 is the same as the skirt that Gretchen's making in her sew-along. If you're making both garments, therefore, you don't have to download both patterns; you can use the halter dress pattern for both.
When we finished last week, I had just tried the bodice muslin on Leah. Here she is:
The bodice fit well in front, but the back was too snug, leaving no seam allowance on the side to insert a zipper. I will need to add 1.5 inches to the bodice width when I assemble it, as well as a roughly 1/2 inch to the length. It's a simple enough adjustment that it doesn't warrant making another muslin, in my opinion. To see how I did it, keep reading.
First, let's look at our fashion fabric and prepare to cut our fabric.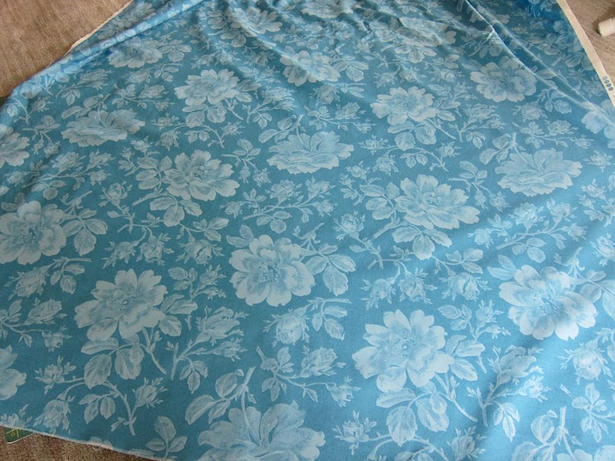 I study the design of my fabric carefully. Is it directional (can it drape in one direction only)? To my eye, it is not directional. (If you can view the pic upside down, you'll see what I mean) In short, I can cut this fabric in either direction (following the grain lines of course). Most of the pattern pieces for this dress include a designated grain line. The ones cut on a fold do not.
Readers, this step requires the most attention: once you've cut your fabric, it stays cut!
Right now, I'm cutting only my outer bodice; I'll cut the lining later. I cut each piece separately — no double layers, though this would save time. This is because the pattern has large flowers on it. Poor placement of these flowers — directly on top of the breast, for example — would spoil the look of the dress. Below you can see how I use a ruler to line the pattern piece on the grain line, which I take from the selvage.
When all seven bodice panels are cut, I lay them next to each other (folding the seam allowance under), before stitching. How do they look lined up this way, with regard to the floral print? To my eye, they look fine.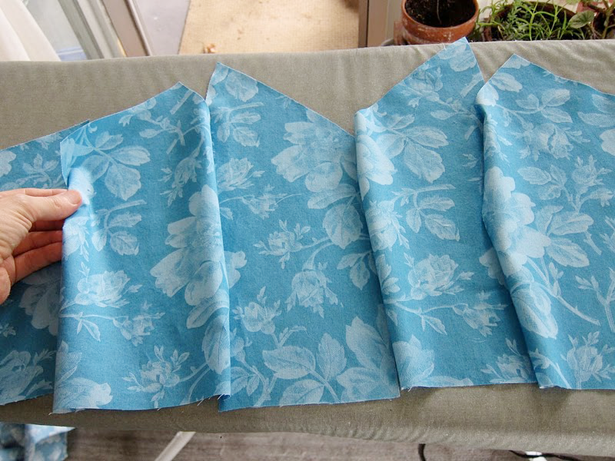 Now I'm ready to start stitching.
One of the perks of leading this sew-along is that, in addition to receiving beautiful fabric from Free Spirit, Coats & Clark provided the notions. Since I already use Coats & Clark thread in both my sewing machine and serger (and sometimes serger thread in my sewing machine but that's our little secret), this was a special treat, since they sent much more thread than I'd need for the project and didn't ask me to send back the extra — not yet, anyway!
This is the color I'm using for most of the dress: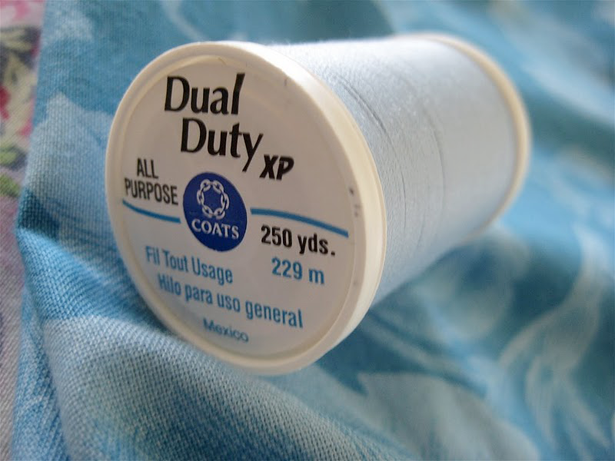 Rather than tweak my pattern pieces, to widen the bodice, I simply narrow the back and side seam allowances (remember I'd added 1" seam allowances to my pattern) to add the 1.5 inches I need to make the bodice fit Leah. I distribute this width evenly so that the matching side panels end up the same width.
I stitch my princess seams very carefully (and slowly), gently easing in the curve along the stitch line. I find that stopping frequently and readjusting my fabric layers, along with keeping one hand on the bottom (slightly wider) layer and crimping it in a bit, helps a lot.
Here's a tip: unless you're using a walking foot, your presser foot, which has direct contact with your top layer of fabric, is going to be pushing that top layer toward you. The feed dogs, which have contact with the bottom layer, are going to be pulling the bottom layer away from you. Knowing this beforehand, you can use the sewing machine to help ease two pieces of fabric together even though one is slightly longer than the other. Keep the shorter layer on top, and the longer layer on the bottom.
Again, don't be afraid to stop, lift the presser foot, and readjust the two layers of fabric. Don't forget to lower the presser foot again, however, or you'll mess up your stitching! (Ask me how I know…)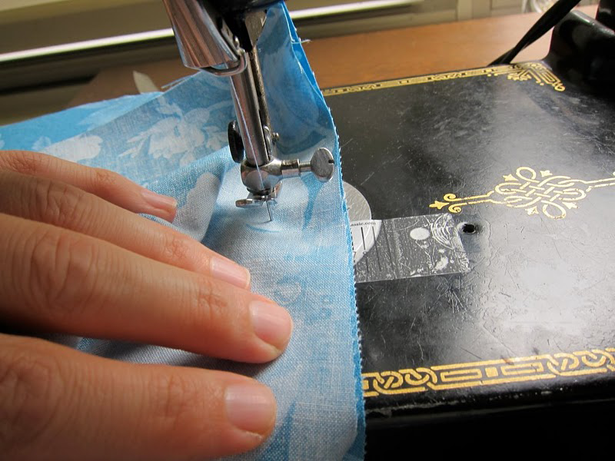 When I finish my princess seams, I trim them down to roughly 1/4 inch, clip them (so they lay flat) and press the seam open over a tailor's ham, to maintain the curved shape.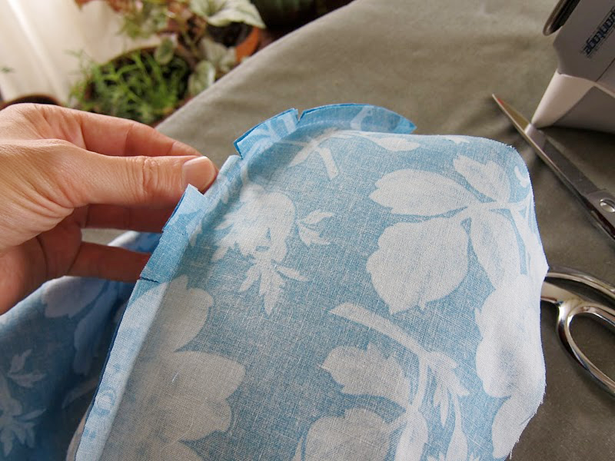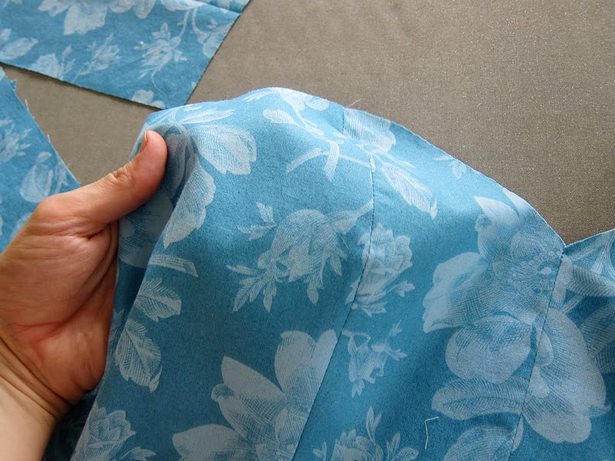 Here's how the inside of the bodice is now looking:
Next, we're going to test it on Leah. First I fold down the seam allowances: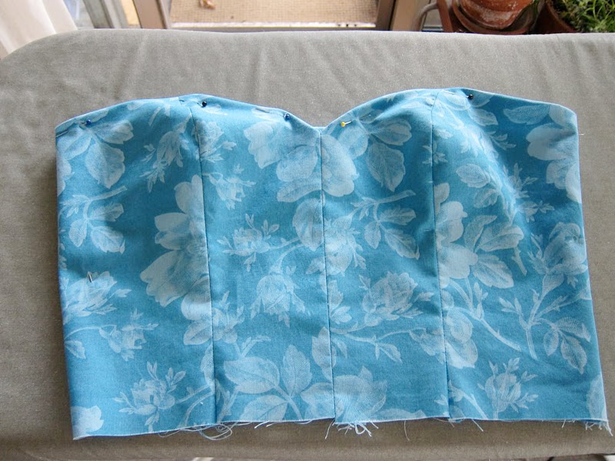 Here we go…
It fits!
Readers, that's all for this installment!
If you have any questions, please ask below. Next time we'll be working on the skirt.
How's it going so far?
~Peter