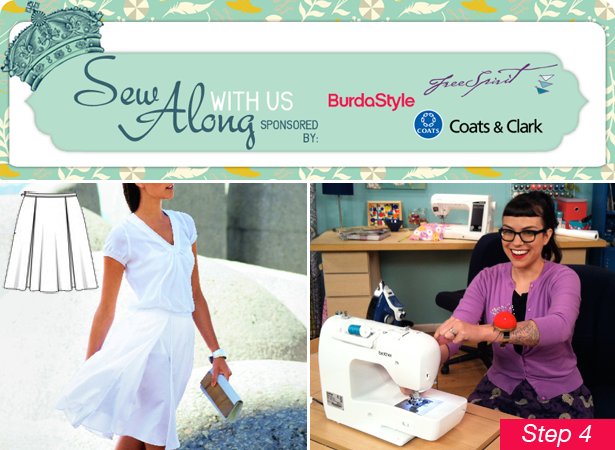 ShareThis
We're almost through the month of September, but our Sew Along is still going strong! Check in with Gretchen as she finishes up her Skirt with Front Pleats project and make sure to stay tuned for last minute sewing tips and tricks from all of our participants.
Have you finished up your skirt yet? We are dying to see how you each let you individuality shine with this project, so make sure to upload your finished garments with "Sew Along" in the title for the chance to be a part of our Sew Along slideshow and win great prizes from Coats & Clark and Free Spirit Fabrics!
Welcome back, skirt sew-alongers! This is the last installment of the sew-along (sniff). Last week we applied our waistbands and installed our invisible zippers. Today, we'll hem and finish the skirt!
First, mark your hem. I do this using a dress form and my handy vintage pin marker. These are great little contraptions that you can find both new and vintage. The have a stand that lets them sit upright on the floor.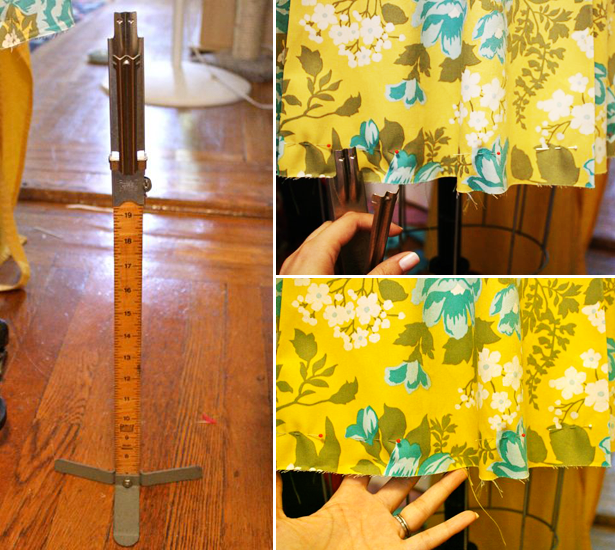 I got mine on eBay. You just set it to the height you want, clamp the metal part down on the skirt, and insert a pin. Voila!
You can also have someone mark your skirt while you're wearing it, by measuring from the floor up with a yard stick and marking consistently around. Then there's the most likely scenario: you don't have a dress form or anyone to help you mark. We've all been there! What you can do is fold up the hem where you think you want it (i.e., fold it up 2" all the way around), try it on, and adjust the hem by eyeballing it. This can get frustrating, but it is possible.
Next, press your hem along your marked hemline.
Now we're going to even up the hem allowance. To make a narrow hem, you only need a 1/2" hem allowance. Measure 1/2" down from your marked hemline and cut evenly all the way around to neaten. I like to use a rotary cutter and clear ruler to get a nice clean edge.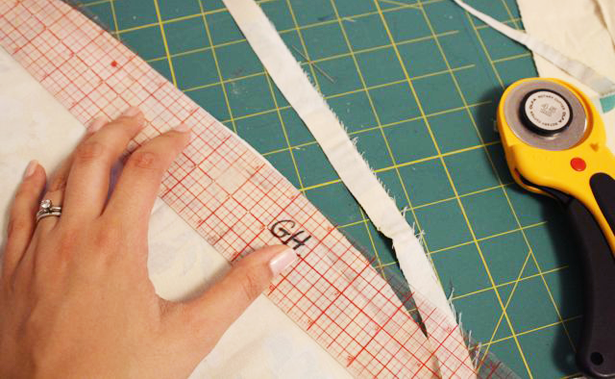 Now, fold in the hem so the raw edge meets the hem fold. Pin in place and press.
Edgestitch along the fold. You'll have to do this in sections since we left our pleat seams unsewn 4" from the bottom. (Remember that step way back in week 2?)
Now we're going to sew up those last 4" on each pleat seam. To avoid the seam allowances peeking out from the bottom of the skirt, you'll want to fold the allowances together and turn them under diagonally. Pin in place and then finish stitching each pleat seam.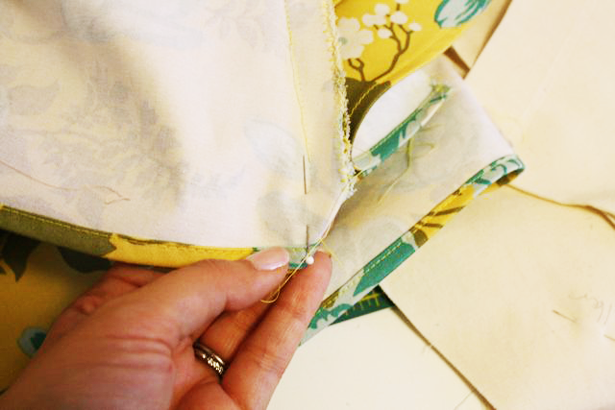 Here's what it looks like from the back.
Ladies, your skirt is done! Your last step is to model your new creation and take a photo to upload and show off.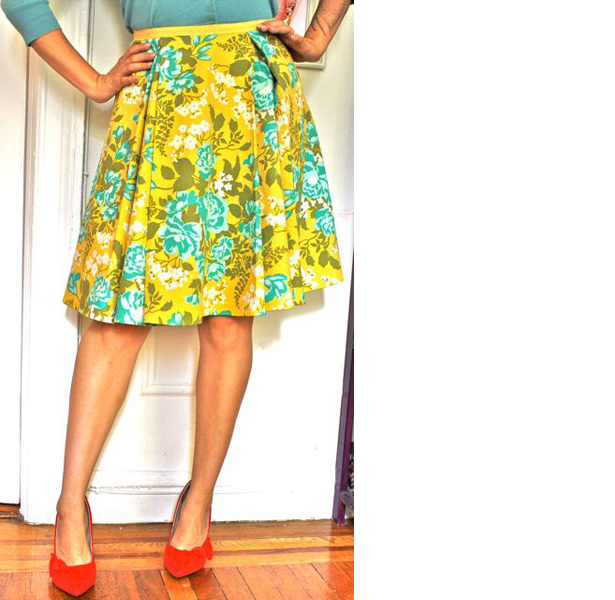 I hope you've all enjoyed the sew-along. It's been such fun writing it! I'll leave you with a cat picture since I know you like that kind of thing. Here's my little Pippi, who fell asleep in a box on my cutting table after rolling all over a piece of red wax tracing paper. Notice the chic pink patch on her arm? That took days to come off.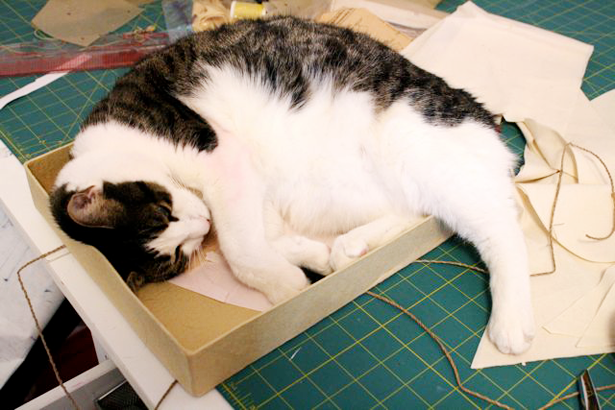 Happy National Sewing Month to all!
~Gretchen