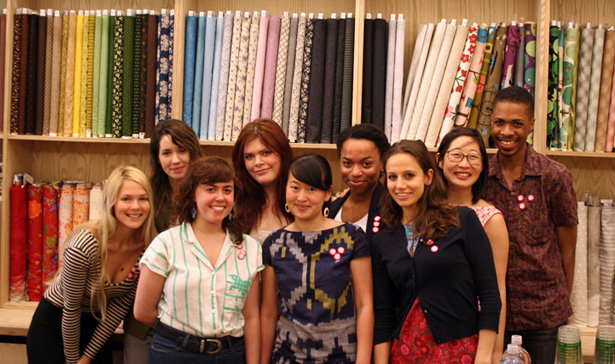 ShareThis
We are looking for a skilled seamstress or seamster to manage the user experience of patterns available on our site.
Job Summary:
- Review all newly uploaded patterns (6-8 a week), and determine any necessary information to include in the project and pattern descriptions, and instructions.
- Review patterns already hosted on the site to determine that project and pattern descriptions, and instructions, are clear and concise for sewers of varying capacity, and no technical issues remain.
- Engage with members directly to provide knowledge and advice to their pattern-related inquiries.
- Work with our customer service and community management teams to provide the best experience for our members.
- Communicate with the team on any technical or content related issues, and see that all issues are resolved.
Requirements:
- A strong ability to write clear, concise and detailed instructions.
- Knowledge of pattern making and pattern production.
- An expert sewer, with an ability to understand and explain all aspects of sewing, from the most basic to couture.
- Strong communication skills are a necessity.
- Strong organization skills and the ability to work independently in a small team environment.
- A degree in fashion design is preferred.
Location:
The position is available either remotely or in our office in Rockefeller Center, New York, NY. An in-office person, however, is preferred.
Hours and Compensation:
8-16 hours per week. We offer a fun work environment and competitive compensation.
How to Apply!
Please include "Pattern Management" as the subject, and send resume, portfolio and cover letter to David[at]BurdaStyle[dot]com. To be fully considered, an online or PDF portfolio of sewing and/or pattern making samples is required.
*BurdaStyle Staff at BurdaStyle Day 2011. Left to right: Alison Kelly, Lindsey Ibarra, Rachel Kinnard, Susan Juvet, Jamie Lau, Anette Severino, Nora Abousteit, Carol Cho, and David Morgan