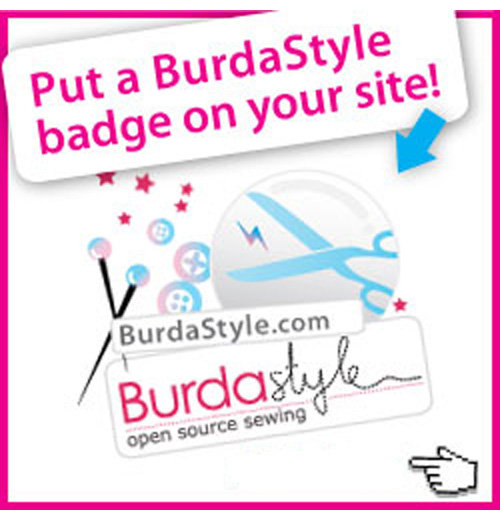 ShareThis
Show your love for BurdaStyle! We have 6 incredible badges to choose from. We are so excited to be offering these to you. Our graphic designers have been working nonstop; just ask Hikaru and our all-star intern Nora. The badges can easily be put on you're website, your MySpace page, your blog or any other place your heart desires!
To add a badge, follow these simple instructions:
-Choose which badge you want
-Highlight the HTML code, which can be found directly below the badge.
-Copy the corresponding HTML code (once highlighted) by going to file and hitting "copy" from the drop down menu
-Paste the code into a page on your website, or the template for your website or blog.
Voilá! Now you have an awesome BurdaStyle badge on your site. Drop us a comment telling us where you are linking from, we think it would be interesting to see.