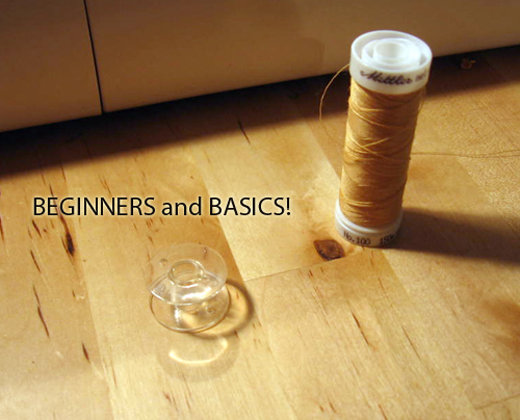 ShareThis
As many people have mentioned in the forum, there are not a lot of online sites that teach sewing, from the beginning. So, instead of just talking about it, we decided to be the solution. We are beginning with a series of How To's, including one you might remember from last week- Pattern Layout, intended to help both absolute beginners and out-of-practice seamstresses, and anyone else who could use a little dusting off!
Incidentally, I need a bit of dusting off myself, at least with regards to teaching. It would be great to get feed back on these How To's- if they are easy to understand, if the terms are well explained, if I am absolutely incorrect about something. (Veteran seamstresses might agree with me when I say that after sewing for sew long, one comes up with their own little tricks and ways to do the most basic things which would not necessarily be smiled upon by text book writers. . . )
So, with the holiday break coming around the corner, and with it, hopefully, some free time, share the site's knowledge along with your skills with some sewbies and give them a gift that'll never go out of style! Begin by checking out this weeks' tutorial on How to Thread a Machine!