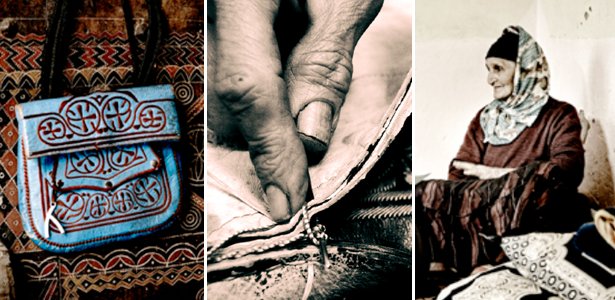 ShareThis
ABURY is a non-profit organization looking to preserve and revive traditional arts and crafts from places like Morocco, Bangladesh and Thailand by exposing them to a worldwide audience while in turn providing education and work opportunities within the various communities. For it's first project, ABURY is working in Morocco to source vintage Berber bags which reflect the rich culture and heritage of the indigenous Berber people.
By selling the bags, ABURY is able to take the profits and turn them into a sustainable livelihood for the Berber people by opening sewing schools to teach traditional and new techniques to men and women in the community. Through the sewing school ABURY will then be able to take the traditional Berber techniques and marry them with modern fashion and style to create products that will then be sold worldwide.
Reviving interest in these artisanal works allows ABURY to help create sustainable employment and income for the locals and at the same time offer beautiful, exclusive pieces to a worldwide audience. For more information check out ABURY's website and keep an eye out for later projects using traditional textiles from Bangladesh, silk from Thailand and pottery from Ecuador.

Examples of the beautiful leather bags created by the Berber people. All images courtesy of ABURY.