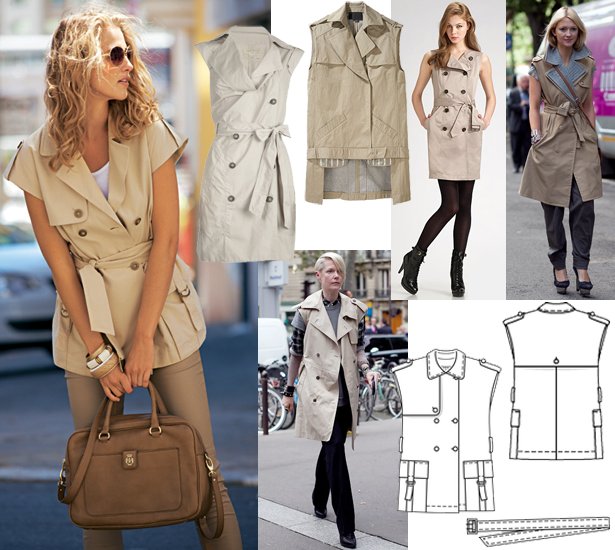 ShareThis
It's been unseasonably warm in New York the past few weeks, making it pretty difficult to get in the swing of Fall. Temps pushing seventy degrees don't exactly get you excited to break out the jackets and start layering up. However, there is one option that will keep you looking cool while staying cool: enter the sleeveless trench.
It sort of seems silly when you think about it as first. A sleeveless jacket? What's the point? But, don't write it off too quickly (in all honesty it's not really that far off from a vest). A sleeveless jacket is a great way to add dimension and layer to an outfit without adding too much warmth. I think sleeveless jackets work great over sweaters not only because they'll keep you from getting overheated but also because you don't have to worry about bulky sweater sleeves bunching up underneath the jacket, creating a more streamlined overall look.
Try out the look for yourself with our Short-Sleeve Waistcoat pattern which could easily be lengthened to create a sleeveless or short sleeve dress, which could then be used as a sleeveless jacket. See, there are more options than you thought!
Would you wear a sleeveless jacket? How would you alter this pattern to make it work for you?