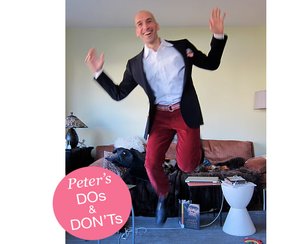 Editor's Note: I want to start this post by saying what a pleasure it has been having Peter on board with us here at BurdaStyle. He has brought a unique and personal approach to both sewing and fashion and we will miss his weekly doses of witty commentary and technical prowess. Thanks again, Peter!
75 Sex Tips!
55 Things You Can Learn About Him in 10 Minutes!!
38 Ways to Get Rid of Belly Fat!!
If you read magazines, you know that people love a good list. And lists are just as much fun to write as they are to read. Well, almost.