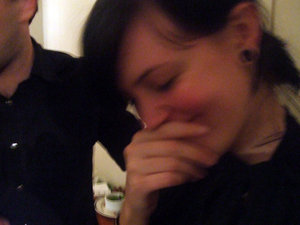 1. Where are you from and/or where do you live?
I'm originally from Portland, Oregon, located in the beautiful
Northwest. I moved out to New York to attend culinary school and
hopefully become an accomplished cake decorator. I've lived in
Brooklyn for almost 3 years now, and I love it. I reside in historic
Bed-Stuy, in a brownstone with my partner, Mike, and our two comical
felines.