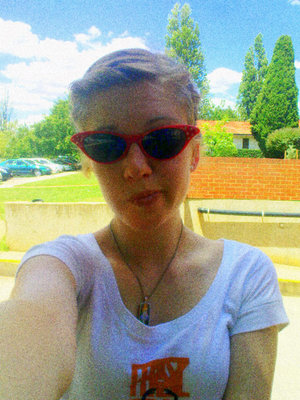 1. Where are you from and/or where do you live?
Im an Aussie, currently living in the Nations Captial (Canberra). I've lived here almost all my life, but hope to move to Melbourne one day :)
2. What was the 1st thing you made? How did you start sewing?
Oh gosh. I think the first thing i ever made was a little pink jumper for my Piglet toy. This was with the help of my Grandma, who i used to make things with all the time.