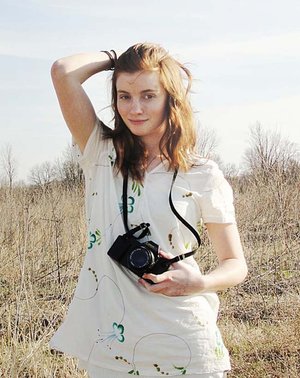 1. Where are you from and/or where do you live?
I live in Roanoke Indiana. When I'm older I would love to live in London or Italy, or somewhere like that.
2. What was the 1st thing you made? How did you start sewing?
The first thing I ever sewed was a pair of yellow plaid pants with elastic at the top. They were pretty ugly, but I wore them everywhere!
I started sewing here and there around the 7th grade, but I didn't really get into it until the 8th grade. I made pretty much all of my clothes because I didn't like what was in all the stores at that time. Now it's non-stop.