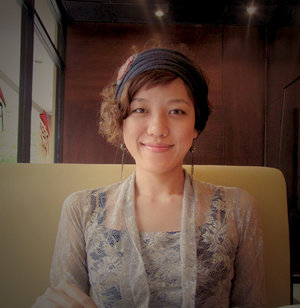 1. Where are you from and/or where do you live?
I am from Northern part of Japan, and now live in near Tokyo.
2. What was the 1st thing you made? How did you start sewing?
I made a pin cushion at the age of 9 and I still have it. It's a patchwork and has some embroideries.