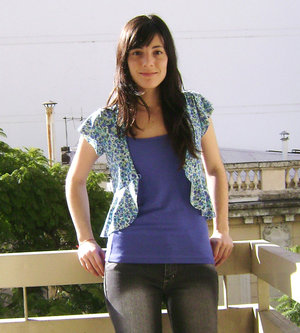 1. Where are you from and/or where do you live?
I'm from Casilda, a beautiful city in Argentina. After graduating high school I moved to Rosario, one of the most important cities of the country, to study Fashion Design. Now I live in both places.
2. What was the 1st thing you made? How did you start sewing?
The first thing I made was a bag out of old jeans, when I was 15 years old. I was so happy with it that I used to wear it all the time! My formal learning began when I started fashion school, but I've also learned a lot on my own, experimenting, trying different things, making mistakes.