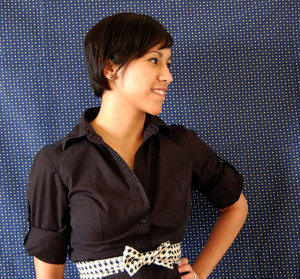 Where are you from? Where do you live?
I was born in Texas and grew up in Southern California. I moved to Utah last July with my husband to explore, work, and put some roots down.
I'm a freelance graphic designer, working in web, print, and information design. I've been on my own with my own clients for a year now and I've absolutely LOVED the freedom and room for extra creativity. I like how I have time to branch out of designing with my computer and experiment with clothing/toy/and textile design.