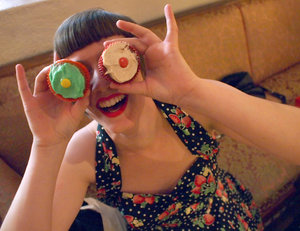 Where are you from and/or where do you live?
I'm originally from Stavanger, Norway, but I have lived in Bergen for the past 7 years and consider myself as a local. I finished my master's degree in medical cell biology one and a half year ago, and I'm currently working on a project that hopefully will turn in to my PhD.
How did you start sewing?
My mum used to sew a lot of clothes for me and my sister, and the sewing machine was always around when I was a kid, so I guess I have always sewn. Also, having both a granddad and a great-granddad who were tailors, and a grandma who sewed a lot, make me think that sewing is in my genes.