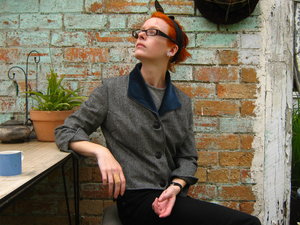 Where are you from and where do you live now?
I'm born and bred in the western suburbs of Melbourne, Australia. I haven't strayed far from the nest, living only 10 minutes from where I grew up, but it's an inner city suburb full of curiosities, chaos and culture so there's not too many reasons to leave.
I work as a social worker on the other side of Melbourne, so I spend my days helping people finding their way to recover from experiences of psychiatric disability. I have a big space in my heart for social justice and equity which fuels my work with people amongst the most marginalized in our society.