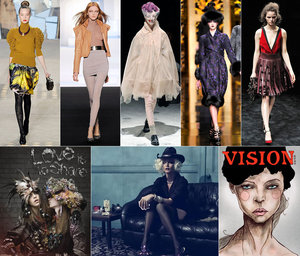 2009 has been quite an interesting year in fashion. Designers have pulled inspiration from the thriftiness of the depression era to the masculine curves of the '80s, from an early '90s sporting look to '40s inspired Grecian goddesses. With looks ranging from Casablanca to Blade Runner, fashion seemed to have no rules or regulations this year.

What were your favorite looks of 2009? Where do you see fashion moving? What do you want to get rid of? See more of?

Tell us your opinion in this slideshow!