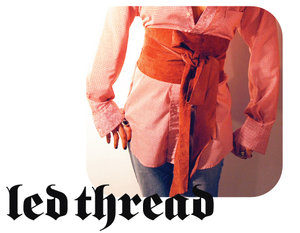 Every time she post one of these on the site, she gets tons of requests. So here it is, Ledthread has generously donated the beautiful leather Obi belt, pictured above, to the holiday giveaway contest. Just leave your comment by midnight (EST) to be entered to win.

For all those not lucky enough to get picked for this awesome prize, check out her shop to buy your very own belt.
Congratulations to redbean009 on winning the Singer Rolling Sewing Machine Tote Bag.