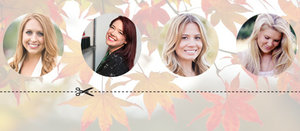 Fall is in full swing and we've got new seasonal style bundles to prove it! The fall bundles are comprised of three patterns picked out by the team members of BurdaStyle.com for only $11.99, which is basically like getting one pattern for free!
We've also asked eachother a few question about dressing for fall and what our sewing machine is working on for the new season!
Which BurdaStyler's style do you most want to steal?!