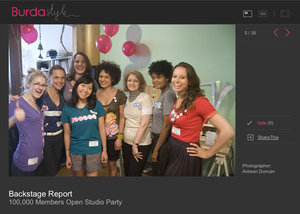 We have great news! For one, as some of you may know, we are working on a new site design, and that is only some months away (3-4 months to be exact). Better news is that we have a little preview in form of a new feature: slide shows!
Amongst those photo albums you will find featured members and their sewing rooms and a little peak at the remaining patterns in Collection 8. Check out all the albums and come back for new albums every week!
oh, and, don't forget to let us know what you think, leave a comment below!