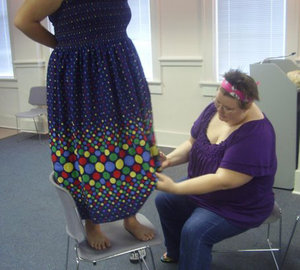 Seven ladies with different backgrounds and skills make up this fun BurdaStyle Sewing Club!
Meeting at their local library, they cover everything from hemming each other's dresses to creating super cute aprons. Visit their group blog, SewAiken.YolaSite.com, and check out their upcoming projects, including how to make a blouse from men's shirts and their future plans to help out The Aiken Community Playhouse, a local theatre company. They also encourage their members to bring their own personal projects and share their special talents. One member from India, for instance, plans to share a special draping technique!
There first meeting on June 20th was a great success, and they are busily preparing for the next date on July 11th, where they hope to discuss fun projects to make with bandanas!
For more information, contact leader AthenaWeeena.
Great job guys!
- David
BSC Coordinator