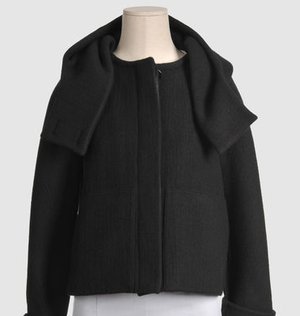 Not all of us fashion obsessed girls are lucky enough to be able to create their own wardrobe. Which makes our community a great resource for those that are not, AND it makes a great opportunity for us to make a couple of bucks.


Let me introduce you to Alessandra Lariu, our great friend and organizer of She Says, a woman driven organization creating events to connect woman in digital advertising and those who aspire to become one.


Here is the Deal:


Alessandra needs YOU. She lost her hood of her favorite jacket (See above). She has been an avid supporter of BurdaStyle and we thought, maybe we find somebody amongst our community that can help her to recreate a hoodie!


If YOU think you are the right one to help her, send an email to alessandra.lariu@gmail.com with your suggested price and estimated time of delivery and she can get back to you with more details as the neck measurement etc.


Don't let this opportunity go by, Ale is one of the coolest girls out there that you could meet!