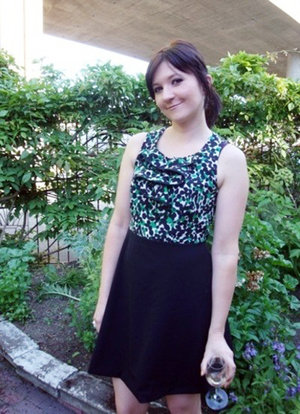 We've been getting so many requests from people all over the globe to start BurdaStyle sewing clubs that it's been a bit overwhelming, but we're so happy that there's been so much enthusiasm! It's awesome when we hear about how the clubs are doing, and this e-mail from Christina Thibault of Seattle, WA pretty much made our week. Or month, actually!
A couple weeks ago, Christina hosted her first BurdaStyle club meeting. According to her e-mail, she took a poll and 7 out of the 9 members of the club had used a BurdaStyle pattern- how great is that?
She even sent us a snippet of her planned class outline for upcoming meetings. From sewing terminology to lessons on indie and mainstream patternmakers, Christina's club seems to have it all covered… wish we lived in Seattle!
For more info, check out Christina's blog and profile. If you'd like to join a sewing club or start one of your own, check out our list of clubs across the globe.
Keep 'em coming guys! We want to hear more about how your BurdaStyle sewing clubs are coming along. Don't forget to send us pictures as well, so we can feature them on the blog.
-Amanda