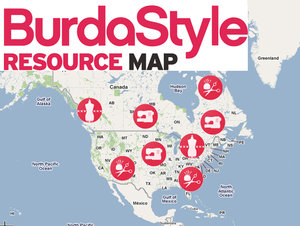 - Looking for places in your neighborhood to find great fabrics, notions or sewing classes?
- Traveling out of town, and searching for a great local sewing lounge?
- Have a favorite local sewing store you think others should know about?
If you fall in any of these categories, the BurdaStyle Resource Map is made for you!