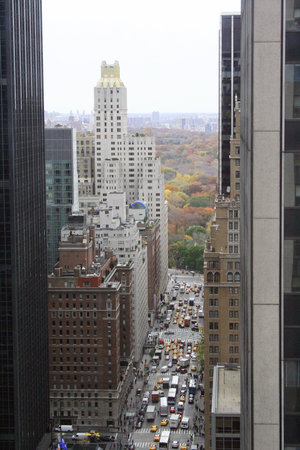 Hey everyone!
After being MIA for a couple of days we are finally (pretty much) set up! We have our internet up and running and are getting back into the swing of things!
It's very, VERY different being up by radio city music hall, lots of bankers in blue shirts, we totally stick out as the Brooklyn crew. We love our new office, we are all in one room which will totally help with the creative flow of ideas, the lunch options are great and we have an awesome view!
It's good to be back on the site, we missed you all for those few days!