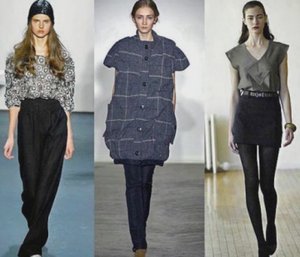 This week, BurdaStyle gets serious.
FASHION THE KIDS ARE ALRIGHT
In a season of grown-up clothes, it's only fitting that several young designers would do some growing up, too. Fall 2007 vaulted no newcomers to celebrity status?there were no Zac Posens or Proenza Schoulers or Thakoons out dazzling the crowd, but this season was adamantly not about dazzle. Instead, several winning young designers set about soberly finding themselves, translating the individual idioms of their respective styles into collections that were focused and mature.