BurdaStyle Academy

Power Sessions!

Watch Meg's video talking all about our power sessions and how you can get involved

Denise's Desk

How To Sew A Hip Pocket

Sewing a hip pocket? Follow these steps to get it right...

Pattern of the Week

Vintage Capri Sunsuit

This vintage pattern features an adorable retro romper and button up skirt for over top!

Kits

Blooming Dreams Pattern Collection Kit

Download our latest featured collection kit consisting of 9 floral and spring like styles for $24.99

Editors' Picks

Picnic Playdate: 9 New Baby Patterns

This adorable new baby pattern collection is perfect for a picnic playdate in the park!
Pattern Grading for All Sizes
In this course, you'll learn the three major methods of pattern grading: Ruler Grading, Shift Grading, and Slash-and-Spread Grading!
Scared of Sewing Stretch Fabrics? This Power Session will give you the knowledge and the confide...

We now have 30 Sew-Alongs for you to join in on… you'll won't be able to choose...

A hip pocket isn't difficult to sew. You just have to do the proper steps in the right order!
Pattern of the Week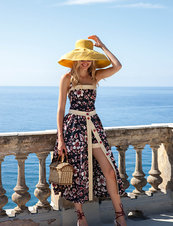 Produced by burda style magazine