Backstage Report

Labor Day Sale!

We have selected 50 on trend sewing patterns to be 50% off from NOW until Monday!

Editors' Pick

Sand & Sun: 14 Patterns

This updated collection from the 06/2011 issue features tons of lightweight garments

Meg's Magazine Mash Up

Vote Now!

Meg wants your feedback, and your help choosing her next mash up pattern

Editors' Pick

Sand Castle: 6 Children's Patterns

This sweet children's collection from the 6/2011 issue features nice basics for boy & girls

Courses

September Course Calendar

Check out what excited and new courses are starting up this month on BurdaStyle Academy!
Sewing Corsets with Drapery Decoration
After completing this course you will be able to design and sew any wedding, evening or casual corset - fast and easy!
Register now and learn the best method of a beautiful drapery decoration
This modern collection from the September 2015 issue of BurdaStyle features fall styles for the f...

Are you fed up with uncomfortable and expensive undies that simply won't fit? Do you dream about...

Hi everyone! My new course Pattern Making 101 course starts on Sunday, and I have designed it to ...
National Sewing Month Sew Along!
Celebrate with us and join this sew along! Registration is only $5.99 and you will get 4 sewing patterns.
Pattern of the Week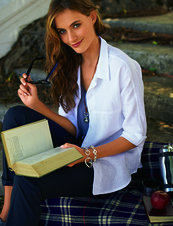 Produced by burda style magazine