Editors' Pick

Factory Girl: 10 Menswear Inspired Patterns

Trousers, blazers, and blouses in cool neutrals have model-off-duty style.

Denise's Desk

Latest In Swimwear Trends

Create unique and on-trend swimwear with the BurdaStyle Swimsuit Sloper!

Member Project of the Week

Frilly Flirty Party Dress

Carlotta-Stermaria's ruffled dress is ready for wedding season.

Sewing & Techniques

Design and Make your own Swimsuits

Our popular swimsuit sloper is now available in PLUS size!

Web Seminars

Pattern Making and Grading Stretch Fabric Patterns

Check out this sneak peel of this Thursday's live web seminar
LAST CHANCE: Digital Pattern Drafting Course!
Just imagine being able to draft a complete skirt block in 15 or 20 minutes! With the lessons in this course, you absolutely can!
Sign up for this 8 week course and learn the digital method from start to finish!
Pattern Making and Grading for Stretch Fabric Patterns
This web seminar is for sewers wanting to learn about pattern making and grading for sewing patterns you want to sew in stretch fabric!
Sign up and receive a dartless stretchy knit pattern and a kimono pattern that you can adapt!
Finally made these shorts! I could have not asked for a better result, and the fit is perfectly l...

Meet Lauren Dahl: seamstress, mom, jeans lover, and the instructor of our upcoming course on digi...

This video will teach you valuable sewing techniques and clothing construction skills that will ...
Pattern of the Week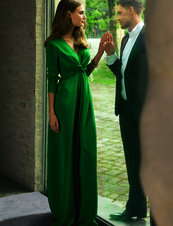 Produced by burda style magazine
If you are a Burda Fashion member, we welcome you!
For more information concerning this recent change, please see this blog post