Backstage Report

We Need Your Help! Take the BurdaStyle Survey

Take the BurdaStyle survey now & receive a 15% off coupon! We love to hear your feedback

Editors' Picks

California Road Trip: 9 New Patterns

Hop into your car and hit the Pacific Coast Highway in this feminine collection from May 2015

Kits

April Flagship Kit!

Our latest flagship kit is now live. Get 51 patterns for only $19.99 plus a dress sew along

Patterns

1 Pattern 3 Different Ways!

This new Burda Easy pattern comes with instructions on how to make it 3 different ways

Monday's Power Session

Creating Your Own E-Boutique

You took the time to master your craft- now invest the time to share it with the world!
Sew Your Own Personal 8-Piece Lingerie Collection
This course will show you the most up-to-date professional design and sewing techniques for slips, camisoles, several types panties, bras, garter belts and much more.
Click here to see all of our online courses that start this month!
Take a peak into Mary Danielson's trip to film our brand new Pattern Grading course!

You've got the design skills, you've got the product, and you may even have a web presence- but d...

The three most popular marking tools…
Pattern of the Week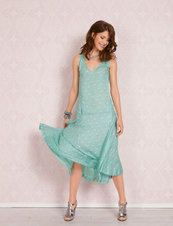 Produced by burda style magazine