Videos

Get 60% Off All On-Demand Videos!

Enter the code EARLYBLACKFRIDAY at checkout to save

Pattern of the Week

Geometric Dress

Seams divide the front for a detail minimalists will love! (This pattern is also a part of our sale)

Editors' Picks

Blackout Black Friday Sale!

We have marked down 50 sewing pattern to $2.99 only until Monday, so hurry!

Backstage Report

What are we thankful for this Thanksgiving?

Our fabulous BurdaStylers of course! Today, save 30% Site-Wide With Code ThankYou14!

Editors' Pick

City Slicker: 9 New Plus Size Designs

Satin takes the stage in this new collection of dresses, skirts, and fluttery tops.
The Master Fit: Advanced Tailoring Course
This Course will demonstrate construction techniques for a variety of garment types culminating in the construction of a coat from start to finish.
Sign up and watch, learn, and participate as Master Tailor James McFarland shows you his techniques in great detail.
Enter the Sky's the Limit Sweepstakes
Enter all month long to win a new Janome Skyline S5 Machine, with 30% more workspace and 170 built-in stitches.
Take advantage of this amazing anniversary offer and get patterns, style ideas, sewing tips and m...

Meg's upcoming 6 session in depth course shows you have to draft a full sloper/pattern bloc...

Learn how to take your sewing passion into something that makes you a profit! Sign up now!
Draft Your Own Personal 5 peice Sloper Collection
Through this 6 week long course Meg will guide you through the entire detailed process of developing a sloper library consisting of a bodice and sleeve, skirt, pants, dress, and knit sloper.
Sign up and develop your own set of slopers fitted exactly to you!
Pattern of the Week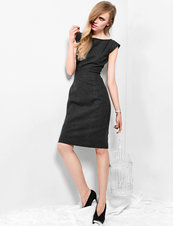 Produced by burda style magazine
If you are a Burda Fashion member, we welcome you!
For more information concerning this recent change, please see this blog post