Courses

Student Spotlight!

Upload your projects from BurdaStyle Academy to be featured

SALE

4th of July

50% off 50 patterns for the weekend, Happy 4th of July Weekend!

Power Session

How to Make it as a Fashion Designer

Starts Monday!

Pattern of the Week

Short Jumpsuit

This jumpsuit is short and sweet for summer!

Editors' Picks

Summer Playdate: 5 New Children's Patterns

This sweet girls collection will have your little one ready for stylish and fun summer play dates!
Pattern Grading for Plus Sizes!
You'll learn the ins-and-outs of bust adjustments, shoulder adjustments, and many skirt and trouser adjustments, so that you can make any pattern fit your body.
Register here and learn how to take any pattern and make it YOUR size.
Have you ever wanted to make a profit from sewing at home? If so, then this is the course for you...

A couple of months ago we released our first Burda Easy pattern, the Drawstring Top, and just las...
Pattern of the Week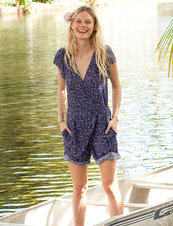 Produced by burda style magazine