Sewing & Techniques

How to Read a Ruler

Check out these handy guides on how to read a ruler and how to add them together!

Competitions

The Ultimate Button Lovers Sweepstakes Starts 8/1

Enter to win weekly drawings and a fabulous grand prize!

Backstage Report

BurdaStyle Magazine Subscriptions

We've updated our subscription service... get your next issue by mail!

Pattern of the Week

Knotted Tunic Dress

This flirty dress is ready for an island getaway or a night of salsa dancing

Fashion & Trends

Petite Styling Tips

How to find flattering patterns and cheat fit on ready-to-wear without altering.
Plus Size: Pattern Grading
This web seminar will provide you with the information and skills to transform paper patterns into plus sizes that really fit!
Sign up and and learn Fundamentals of Basic Grading Procedures using the Ruler Method.
Celebrate Over 1 MILLION Members
The world's largest fashion sewing community has topped 1,000,000 stitchers! Thanks for making BurdaStyle.com a resource and home for so many seamstresses across the globe. To celebrate, enter the code MILLION at checkout for 15% off a purchase. Expires 8/9/14.
Finally made these shorts! I could have not asked for a better result, and the fit is perfectly l...

Meet Lauren Dahl: seamstress, mom, jeans lover, and the instructor of our upcoming course on digi...

This video will teach you valuable sewing techniques and clothing construction skills that will ...
Pattern of the Week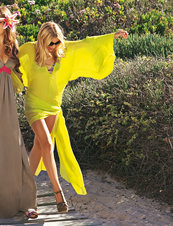 Produced by burda style magazine
If you are a Burda Fashion member, we welcome you!
For more information concerning this recent change, please see this blog post