Pattern Collections

Spot On! 4 New Trendy Girl's Patterns

Spot on describes these understated outfits in black, grey, and white, for girls!

Meg's Magazine Mash Up

11/2017

This week Meg finished the front wrap, attaches the back and sews in the sleeves!

Quick Guide

Ruffle Update!

How does a masculine sweatshirt become a trendy feminine garment? By adding this detail…

Backstage Report

Sprout + BurdaStyle

Learn more about the Wrap Blouse pattern offered and create your own today!

Pattern Collections

Style Twins: 7 New Plus Size Sewing Patterns

The difference is in the details for this collection from the 11/2017 issue of BurdaStyle magazine
BurdaStyle patterns printed directly onto custom fabric!
Choose one of six BurdaStyle patterns, including kids, standard and plus-size garments to create.
A romantic winter walk, gentle snowfall, your special someone by your side: everything could be s...

In this poncho-like cape, large prints stand out very well. The fringes make this garment appear ...

We hope you're ready to start sewing for the holidays, if you haven't already. As you're making g...
Pattern of the Week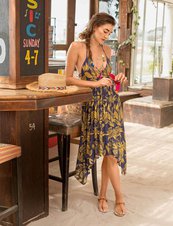 Produced by burda style magazine