DIY

Unicorn Headband

Be a magical unicorn this Halloween and make this headband to finish off your look!

Sewing Projects

How to Make Your Own Tie

With the holiday season coming up your man may need some new ties!

Backstage Report

Halloween: Pop Culture Costumes

With some sewing skills you can easily create a current costume perfect for Halloween 2017!

Meg's Magazine Mash Up

10/2017

Meg completes her embroidered jeans and finishes the waistband, zipper, and cuffs!

Quick Tip

Quick Guide to 6 Hand Stitches You Need to Know!

Almost all sewing is exclusively done with the machine, but hand stitches are still a must-know
New Course!
Licensing is a fun and unique experience that combines a prospective business opportunity and the ability to enhance your love of sewing.

A "Little" Avant Garde: This episode started off as a continuation of last week. Did Claire cheat...

Autumn brings apples – to the kitchen and as decorations! These unique hot pads are easy to make ...

Today marks 20 years since the passing of John Denver, who was tragically killed in a plane crash...
Pattern of the Week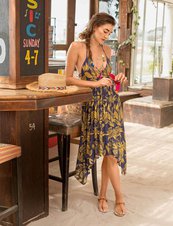 Produced by burda style magazine