Patterns

July Best Sellers

Shop the Top 10 Best Selling Patterns from July!

Meg's Magazine Mash Up

07/2017

Meg finishes and reveals her swim tee project!

Quick Tip

Putting Your Fabric on Grain

Before you lay your pieces out on fabric, your fabric must be on grain for a successful garment

Pattern Collections

Stepping Out: 6 NEW Plus Size Patterns

These plus size festive dresses and blouses in fresh jewel tones let you be the star!

DIY

30 Minute Swimsuit

This one-piece garment is super-easy to sew – and can be styled in many different ways!
New Course!
Licensing is a fun and unique experience that combines a prospective business opportunity and the ability to enhance your love of sewing.
HOT STUFF; 30 minutes of work for innumerable hours of fun. This one-piece garment is super-easy ...

The embodiment of summer. Just sewing this garment with its gathered shoulders and hem ruffles pu...

The latest Sew News Magazine was just released and it features my latest Pattern Play column arti...
Pattern of the Week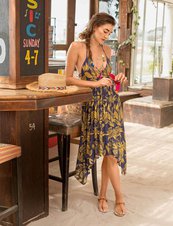 Produced by burda style magazine